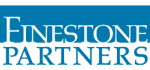 10,000 people turn 65 every day in the US.  Mike Anderson, of Finestone Partners, shares what healthcare costs later in life can do to deplete retirement savings and how longevity really adds to the bill, even if you are healthy for most of your retirement.    Whose making it through and who is not making it through dealing with this big, mostly unknown cost?  For those that are not retired yet, what can you do to prepare for the out-of-pocket expense that Medicare does not cover, mainly day to day nursing costs and uncovered prescriptions?
Mr. Anderson is primarily responsible for forming retirement plan solutions, servicing retirement plans and managing private managed money accounts. He holds Series 6,7,24 and 66 securities licenses, as well as a life and health insurance producers' license in California, Iowa and Florida. Mr. Anderson holds the Accredited Investment Fiduciary® (AIF®) professional designation. He has more than 30 years in retirement plan administration, securities management, brokerage and corporate finance.
Prior to joining Finestone Partners, Mr. Anderson was Executive Vice President of REACH Financial Group, LLC. As a Senior Finance and Investment Analyst for Bergen Brunswig Corporation, a Fortune 100 company, now known as AmerisourceBergen, ranked 12th in the 2017 Fortune 500, he managed the investments of a $165- million, 5000 employee qualified retirement plan. Additionally, he managed that firm's $200-million corporate cash portfolio and was the corporate finance staff's lead analyst. He also was with a Pasadena, CA-based mutual fund manager as an Associate Portfolio Manager and as an Operations and Marketing Administrator.
Currently, Mr. Anderson serves on four boards of directors: as a Past President of the Western Pension and Benefits Council Los Angeles (WP&BCLA), as President Emeritus and a Founder of the UCLA Alumni Association's Bruin Professionals (BP), as a Board Governor of The UCLA John Wooden Center (JWC), and as a Board Director- Business Advisory Board of the Small Business Council of America (SBCA).
He is a member of the Los Angeles based ProVisors Network, BP, the WPBC, the SBCA, the UCLA Fund's Chancellor's Society and is a Life/Gold member of the UCLA Alumni Association. In 2017, he was elected a Life member of the UCLA Order of the Golden Bruin (OGB), for exemplary service to the University. Mr. Anderson served as the 2010 WP&BC National Program Chairman for the Western Benefits Conference. The WBC is one of the two major national pension, retirement and benefits conferences held annually in the United States. Previously, Mr. Anderson served from 2006 to 2010 on the WP&BC Joint Council of Presidents, as 2009 WBC Program Committee Member and served as the 2007/2008 President of WP&BC Los Angeles.
From 1998-2006, he served in various executive officer positions with WP&BC-Los Angeles. He served as a Managing Executive Director (2002-2010) and President (2011-2013) of the UCLA Alumni Association's Bruin Professionals (BP). He also served on the Board of Directors (2014-2016) of the Associated Students of UCLA (ASUCLA). ASUCLA is a $200-million enterprise providing services to the UCLA student community. Mr. Anderson is host of Finestone Partners' Local Leaders Beverly Hills, an Internet radio program on the Big Media USA Network, focused on business leaders, commerce trends, investments and retirement issues. www.bmbc.tv/episodes/762. He also serves, at the request of the U.S. State Department, as a liaison to educate foreign government officials on the U.S. pension and retirement system.
Mr. Anderson holds a Bachelor of Arts degree in Political Science from the University of California, Los Angeles (UCLA). While at UCLA, he studied international finance through Boston University in London. He crewed three years both Junior Varsity and Varsity on the NCAA Division 1 UCLA Rowing Team. Mr. Anderson is also a graduate of the Executive Program of the UCLA Anderson School of Management. Finestone Partners, 9100 Wilshire Boulevard, Suite 720E, 90212 Beverly Hills, CA. Find more information at www.finestonepartners.com.
You Can Outlive Your Money
You Can Outlive Your Money – Part 2
You Can Outlive Your Money – Part 3