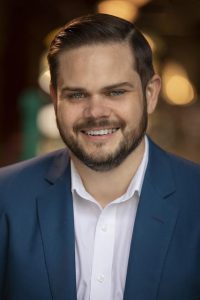 Welcome to this edition of Late Night Health. Our special guest for this segment is Robert Burke, Founder and CEO of Sobo, a cutting-edge tech company revolutionizing the industry with their on-demand platform for fractional consulting. As the healthcare landscape evolves, Sobo offers unique solutions, providing actionable insights and AI-driven consultant matching to empower hospitals and health systems, thereby transforming patient care.
The conversation will delve into the intriguing concept of fractional consulting and its potential impact on healthcare. How can this innovative approach alleviate hospital staff workload, reduce burnout and streamline operations across the network? That's what we will uncover in this enlightening interview.
Fractional consulting, a novel yet burgeoning field, leverages on-demand consultants who bring their expertise on a part-time basis, allowing institutions to benefit from their knowledge without the commitment of full-time employment. In a healthcare setting, this could mean relief for overworked hospital staff and an overall improvement in the quality of care.
Sobo's platform employs AI technology to match small businesses to expert C-suite level executives. However, this also translates into healthcare institutions to match them with the most suited consultants, fostering an environment conducive to growth, resilience, and long-term sustainability. They've stepped up to the plate to address the pressing issues of staff burnout and workload stress, enabling hospitals to more effectively serve their patients.
Join us as we explore this intriguing intersection of technology and healthcare. Sobo's forward-thinking approach has the potential to redefine the structure of hospital networks and influence a new era of healthcare delivery.
Tune in to this crucial discussion via our Linkedin page or listen on the radio. Let's delve into the future of healthcare with Robert, and unravel the possibilities of fractional consulting and how it can best support our medical staff members. It promises to be a fascinating journey. Learn more at https://sobo.ai/
Listen to Robert and Mark here: