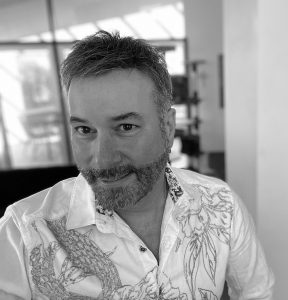 Robert Clancy is a creative visionary, #1 international bestselling author, spiritual teacher, co-founder of Spiral Design Studio. Together with #1 international bestselling author Lisa Winston, Robert co-hosts and produces The Mindset Reset Show, an internationally syndicated television show airing on Direct TV, Comcast, Viacom, Woman on TV, SheTV, Roku, Amazon Fire TV, among others networks in over 160 countries.
Robert is a regular contributor and weekly guest on Los Angeles KABC Radio's syndicated Late Night Health Radio Show where he shares his thoughts on inspirational topics such as unconditional love, faith, hope, healing forgiveness and self-worth.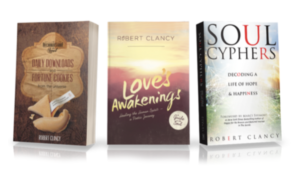 His latest two books Soul Cyphers: Decoding a Life of Hope and Happiness (SoulCyphers.com) with Forward by #1 New York Times Bestselling author Marci Shimoff and Love's Awakenings – Healing the Human Spirit a Poetic Journey quickly became #1 international bestsellers.
His Facebook fan page (Facebook.com.GuideToTheSoul) where he shares his divinely inspired thoughts is now followed by over three-quarters of a million people worldwide.
He is a sought after speaker, presenter and guest who has been featured on national television and radio shows, podcasts and summits. He is also a featured keynote speaker for organizations such as The American Red Cross, The American Foundation for Suicide Prevention, Hospice, Junior Achievement, Mother Teresa Academy, Hugh O'Brian Youth Leadership, and Kiwanis International, among others.
Robert is also a featured spiritual expert appearing with Dr. Joe Vitale, don Miguel Ruiz, Brian Tracy and Dannion Brinkley in the movie Becoming the Keys, released in January 2019. Robert also recently completed his filming of an episode for the 2018 season of the Emmy® Award winning Dr. Nandi Show which reaches over 300 million people on major cable and satellite television networks such as Discovery and ABC.
Websites: GuideToTheSoul.com / MindsetResetTV.com / SpiralShare.com
---