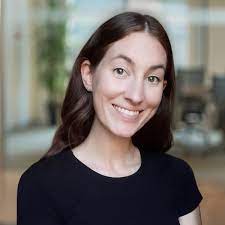 Thanks to revolutionary technological advances we are living longer, and perhaps as an outcome of those same advances, are having less children. The math is simple – more older adults and less working hands. Those in long-term care have heard the alarm bells for decades, and with 9 out of 10 seniors preferring to age at home, this trend is not likely to reverse or slow down. This raises the question, how can we match supply to demand, and not compromise on quality of care? This is the question keeping homecare agency owners up at night, and should worry us as well because hey, one day we'll all be there too. Enter the solution. Thanks to an Israeli startup that is rapidly growing in the US homecare space, those who are aging in place now have access to an extra layer of comfort and care, even during hours when the human caregiver is not present. This new model puts forward a hybrid, holistic solution which blends targeted in-person care hours with 24/7 remote virtual support.
Sensi.Ai Is The World's First In-Home Virtual Caregiver. The platform provides audio analytics-based insights and care recommendations that are not meant to replace physical caregivers, but rather to extend the reach of this workforce. Through Sensi, agencies, caregivers and families alike are empowered to make data-driven decisions regarding care, and agencies can provide the highest quality of care, tailored to each older adult's unique needs.  With Sensi, seniors are now, more than ever before, able to age on their own terms, in the comfort of their own homes, with the dignity and respect that they deserve. For agencies, this means living up to their "mission" – which is enabling older adults to age in place as they wish, as well as the ability to grow unhindered by staff shortages. For families, this means increased peace of mind and knowing that their loved one is safe and getting the highest level of care.
Agencies providing long-term in-home care are waking up to the necessity of bolstering their care hours with technology, and are searching for a solution that will uncouple the ideas of physical care with support. Tech's answer to this problem has long-been various alert systems and monitors. The innovation that Sensi brings to this field is not only unprecedented privacy (AI developed to pick up only on care-related audio events) but the fact that it goes beyond mere detection. Simply detecting that an event took place is not enough – often if an older adult experiences an emergency such as a fall – the damage is already done and their wellbeing and health may already be compromised. Sensi's advantage is that it works to detect and predict risks and ultimately prevent them. This is accomplished through trend analysis and care recommendations that allow agencies and families to identify risk factors and address them.
Sensi's Head of Clinical Development, Miki Rossanis, speaks with Mark about Sensi.AI and advances in AgeTech here.
Listen to Miki and Mark here: