F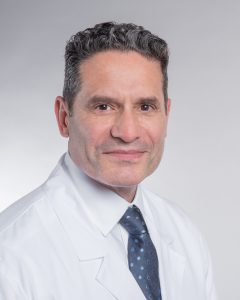 or decades, doctors have been recommending that seniors aged 60 and older take daily low-dose aspirin to prevent stroke.  Now, a new finding by the U.S. Preventive Services Task Force indicates otherwise. Dr. Paul Wright a neurologist with the Nuvance Health hospital system in CT and NY, addresses the new recommendation while discussing stroke prevention, risk, treatment and recovery.
Dr. Paul Wright
 is senior vice president and system chair of the Neuroscience Institute at Nuvance Health. He is a board-certified neurologist with over two decades of experience and subspecialty training in cerebrovascular diseases such as stroke.
Dr. Wright has extensive research experience including studying the effectiveness of novel therapies such as electroceuticals to treat neurological diseases. 
Dr. Wright believes it is very important to collaborate with his patients in order to provide the best possible and appropriate care. Healthcare can seem complicated at times, which is why Dr. Wright takes time to clearly explain and provide a rationale for a diagnosis, testing and treatment. He also emphasizes preventive care to stay well and aid in healing from illnesses or injuries.
Dr. Wright enjoys traveling, photography, music and martial arts. Find out more about Nuvance Health on their website: 
Listen to Dr. Wright and Mark here: