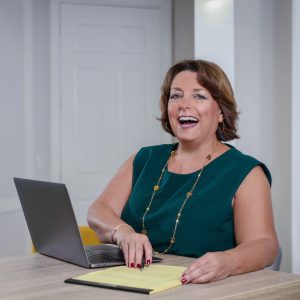 While the world's recent changes have magnified the importance of well-being at work in so many ways, the old habits and challenges of our workplace are sneaking back in.  A recent study by Microsoft revealed that after the upheaval of this last year, 41% of workers are contemplating quitting their jobs.  But with the rising cost of everything, many feel unhappily stuck at work.  So what's a person to do when trying to achieve both personal and professional satisfaction?
In RED CAPE RESCUE: Save Your Career Without Leaving Your Job, leadership coach Darcy Eikenberg offers advice to professionals still struggling to communicate their value and tackling broken workplace habits and assumptions that stress doing more, with less. The answer is in learning how to rescue our own careers even with simple, practical ways we can reset how we think, revise what we say, and rescue our careers without quitting, feeling stuck, or changing everything in our lives.
DARCY EIKENBERG, PCC, is an executive coach and speaker who's worked with high-performance leaders and teams at The Coca-Cola Company, Microsoft, State Farm, Deloitte, and Hewlett-Packard, among other great companies. She speaks about career growth, employee engagement, and leadership development at conferences and for organizations around the world. She is the author of Bring Your Superpowers to Work: Your Guide to More Clarity, Confidence & Control and blogs regularly on leadership and career issues at RedCapeRevolution.com.  She is a graduate of Northwestern University. A native of Illinois, she's lived and worked in Chicago, New York, Connecticut, and Atlanta, and is now based in Southwest Florida.
She joins us for a discussion today to discuss what you can control—and can't—and how knowing the difference can help you succeed on your own terms; how to rewrite your own story to capture your true best qualities, motivate and inspire yourself through change, and to help others see who you really are at your best;  why you need to ask for what you need—in a way that's personal, specific, and gets it done; how to start tough conversations at work without shooting yourself in the foot or offending someone; why it pays to drop some balls at work or at home; and the rightful place of emotions in the workplace.
Professionals are more valuable than ever and Darcy Eikenberg offers fresh ways to take back control and get what you need in your life at work—without overwhelming yourself and changing everything in your life.
Listen to Darcy and Mark here: