Do You Ask People To Repeat Themselves? Mark Alyn has the answer for you!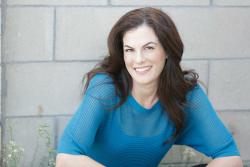 "How to Make a Six-Figure Income Working Part-Time" is a book, by Rebecca Whitman, to help you achieve the ever elusive state of work-life balance. The book reveals that there are seven key areas of your life-spirituality, fitness, emotional, romance, mental, social, and financial.  Many people think that they must get the money first, before they can live their best life.  In this book, the exactly opposite approach is described.  Although, it may seem counter intuitive, financial abundance will be created as a by product of getting these specific areas of life in alignment.  This book is about creating more fun and freedom in your life, by using simple tools and strategies.  You can benefit in seven key areas of your life and the information is easy to apply for immediate results.
"How to Make a Six-Figure Income Working Part-Time" is a fast and easy read.  This is not a get rich quick book; or a gimmick to get you to sell no money down real estate.  Rather, it is an outline on how to have a happy, successful life.  Money isn't everything in life, until you don't have it.  Money buys freedom.  Ms. Whitman has been making a six-figure income working part-time for over a decade.  She shares practical advice on how you can apply these same principles to your life. Not many people have all seven areas of their life in balance, but all these areas are interwoven.  One small tweak in your approach could be a huge game changer in your lifestyle.  The author's digestible, down to earth approach makes you feel like you are having coffee and getting tips from your closest friend.  If you are seeking to feel more empowered in areas of relationships, finances, emotional and physical well being, this book is for you!
Rebecca is available for private coaching and motivational speaking at rebeccaElizabethwhitman@gmail.com.  Her website is www.rebeccaElizabethwhitman.com. Her book is available in paperback, kindle and audio on www.amazon.com.
Listen to Rebecca & Mark Here:
How To Make A Six Figure Income
How To Make A Six Figure Income – Part 2