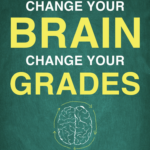 With increased social pressure (on- and offline), test performance requirements, and competitiveness to get accepted into colleges, stress is at an all-time high for students. With the release of his 40th book, "Change Your Brain, Change Your Grades," Late Night Health guest 10-times New York Times bestselling author, neuroscientist and psychiatrist Dr. Daniel Amen provides students, parents and teachers simple steps to improve brain health for better performance and satisfaction in school and in life.
According to the CDC, suicide is the second leading cause of death among teenagers. Children and teenagers are experiencing an increased amount of stress at a time when their brains are not fully developed and won't be until their mid-to-late 20s. Dr. Amen says ignoring environment, nutrition, physical, spiritual and mental health can result in behavior problems, depression and anxiety.
Known for his work in treating the most complex psychiatric issues through eight Amen Clinics around the country that hold the world's largest database of functional brain scans on behavior, Dr. Amen has identified five primary brain types: balanced, spontaneous, persistent, sensitive and cautious, in addition to 11 more combinations of these primary types. He will share how to optimize each of the five primary brain types for success in the classroom and beyond that can help boost memory, improve focus, remove negative thinking, prepare for test taking, and increase productivity with studying, without getting a brain scan.
Mark Alyn, host of Late Night Health, will discuss how to optimize each brain type identified by Dr. Daniel Amen, who was named the most popular psychiatrist in America by the Washington Post and co-authored more than 70 professional articles, seven scientific book chapters and 40-plus books, including the No. 1 New York Times bestsellers, "The Daniel Plan" and "Change Your Brain, Change Your Life." His most recent book, "Change Your Brain, Change Your Grades," includes editorial contributions from his teenage daughter, Chloe Amen, and niece, Alizé Castellanos.
Try Dr. Amen's Free Brain Health Assessment Quiz: https://brainhealthassessment.com/
Change Your Brain Part 1
Change Your Brain Part 2