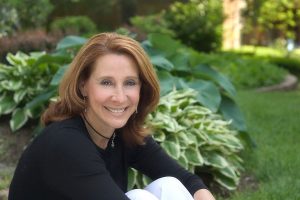 Fast becoming known as a celebrated Healthy Lifestyle expert, Marsha Steed feels she just getting started.
What began as sharing healthy eating tips with people in her building, Marsha moved to recording tips on healthy eating and living on YouTube, and is now turning it into a full-on Your  Lifestyle Ambition™ channel.
Marsha enjoys teaching easy steps to live a healthier and better life with a focus has been developing actionable ways for men and women 50+ to create lifelong healthy patterns and improve cellular health.
Currently working on her first cookbook, (she doesn't cook, she chops), Marsha is passionate about her own lifestyle ambition which is to impact as many as possible.  Her passion for health and foresight goes back 20 years as the co-developer of a raw vegan group in Ohio, long before raw vegan was cool!  A lifelong avid biker Marsha has biked through Europe and today enjoys biking whenever she can. She believes everyone should expand their spirit for adventure.
Marsha can be found on YouTube at Yourlifestyleambition and on Instagram YLAmbition and at www.YourLifeStyleAmbition.com  and is available for speaking at virtual events around the country.
Listen to Marsha and Mark here: