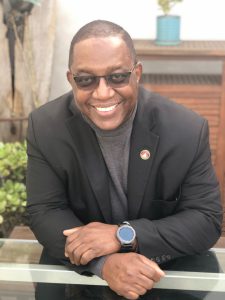 With success comes more success, when you learn how to navigate life's systems. Don't take anything personally, this is a waste of your time, recommend Allen F. Maxwell, Wall Street Journal and USA Today best-selling author of The System is Unforgiving: Play by the Rules and Win, published by A Story Inside Books, $19.99 hardcover, $8.49 eBook, authorallenmaxwell.com, when he spoke with Late Night Health's Mark Alyn recently.
Maxwell speaks from experience. His first book, The System is Unforgiving, was published in the midst of the global pandemic and, within a few weeks, became a bestseller.
There are "15 Rules of the System" according to Allen. Use them to navigate the system, he advises.  They include:
 Seek, identify, and appreciate your mentors. They have been put in your life to push you to greatness.
Stay focused on the objective and continuously re-evaluate your game plan.
Constantly survey the environment to ensure every day you see where you are at.
Never become pompous or arrogant. Adversity is not the enemy; stay humble.
It is not important to always win; let others win.
Own your mistakes but don't take the fall for others.
Never be too demanding.
Be flexible to change but stand your ground ethically.
Stay close to your circle, which should be extremely small (1 or 2).
Be discerning about whom you trust with your ambitions.
Don't take anything personally. This is a waste of your time.
Don't let the haters distract you from your objectives.
Cut ties quickly if someone is not aligned with your vision.
Always have rainy-day money.
In marriage, effective communication is paramount.
It is apparent that they work. Being an author is Allen's fourth career. He spent 22 years in the U.S. Navy. Stationed all around the globe, he reached the rank of Chief Warrant Officer Three. He then became an Aero-Space Engineer at the Space and Naval Warfare Commander in San Diego. Today he runs Omni2Max, a defense contractor business with 100 employees in nine states.
That's four successful careers despite growing up poor and black during a time of civil unrest.
As his email signature suggests, "Victories won by bullying and deceit leave a residue that is very different from victories won with integrity." Words he obviously lives by.
Listen to Alan and Mark here: