Hearing Is Important in Your Daily Life – Mark Alyn Talks About How His Hearing Improved With Hearing Aids!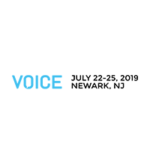 About Amy Summers:
A high-performance achiever with a proven track record of success, Amy Summers launched Pitch Publicity in 2003, in the face of a rapidly changing climate for communication and media relations. With a focus on journalistic needs for newsworthy stories and extreme deadlines, her approach has always been focused on crafting a pitch that satisfies the media's need for a compelling story. Her campaigns have resulted in billions of media impressions worldwide and she's the first to strategize live media interviews at both the deepest and highest points of the planet. She is known by many professionals to be a power connector and mentor across multiple industries. Summers earned her Bachelor of Science degree in Public Relations, with minor in Health Science Education from the University of Florida; serves on the University of Florida Alumni Association national board of directors and College of Journalism and Communications PR Advisory Council. Always seeking what's next in communications and technology, Summers currently shares her experience and pitching skills via one of the most highly ranked business, career and communications Flash Briefings for Amazon's Alexa Skills, "The Pitch with Amy Summers."
About "The Pitch with Amy Summers" Flash Briefing:
"The Pitch with Amy Summers" microcasting flash briefing welcomes an innovative approach to a fundamental communication skill that is not commonly taught within the walls of higher education: the pitch. It's more than just a public relations tactic. It's a people skill. If you can master the skill of pitching, you can more effectively communicate across all relationships, business and personal, and confidently pitch your own skills and ideas to anyone. "The Pitch" is an immersive education experience that has proven its success. With more than 100 five-star reviews on Amazon, listeners note how transformative "The Pitch" has been in launching their careers or improving their current career path. Learning how to pitch from reading a book seems passé after listening to "The Pitch" that leverages voice technology in a unique way allowing the listener to hear tones and inflection on how to make your pitch straight from the voice of master mentor and communications professional, Amy Summers. The intertwining of storytelling and application in "The Pitch" is what allows listeners to challenge their daily patterns and routines in a way that doesn't feel overwhelming. Each daily flash briefing provokes listeners to think about communicative issues they may be facing, in their professional or personal life, and utilize "The Pitch" to shape their best solution. It's said that everybody has a voice, but the power lies in learning how to use your voice. That's what "The Pitch" is all about as it defines a new way to learn a valuable life skill that cannot be achieved from a textbook or a classroom.
learn more about the summit at www.voicesummit.ai and more about Amy at www.pitchpublicity.com
The Pitch With Amy Summers – Voice Technology