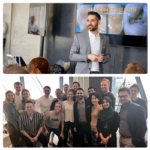 Dentists from around the world attend Dr. Nejad's sold-out classes to learn how to treat damaged, broken and decayed teeth and return them to their original strength, function, esthetics and biomechanical properties. His students gain advanced clinical and practice skills that provide them with an invaluable competitive advantage.
"I am excited to respond to the increased demand for my biomimetic training by offering more courses across the U.S. for 2020. Rebranding to The Nejad Institute is the next step in my vision for providing the highest caliber training and establishing a research-based educational institute for advanced study. Attendees will learn how the biomimetic approach greatly reduces complications caused by traditional dental techniques, and how to save teeth from additional treatments and more invasive options," says Nejad. "The biomimetic approach is the future of dentistry, and more clinicians want to provide their patients with this highest level of dentistry. I'm honored to be able to teach it and help advance the quality of dental care."
The Nejad Institute currently educates dentists from around the globe in biomimetic restorative dentistry and biomimetic esthetic dentistry. It will soon be adding occlusion and design training. Dr. Nejad is also incorporating mentorship programs and an annual symposium for dentists who have previously completed his training.
The Nejad Institute's vision is to provide education, training and research in the biomimetic approach and prepare clinicians to confidently implement the knowledge and techniques in their practices. Biomimetic dentistry offers patients the tangible benefits of keeping their natural teeth as long as possible while avoiding unnecessary root canals and other invasive procedures. More and more patients are realizing the benefits of this approach and demand has, therefore, been increasing steadily.
Although some dental institutes have incorporated biomimetic dentistry, most clinicians in practice have had almost no exposure to the updated biomimetic science and techniques.
Dr. Nejad's biomimetic approach shows how, through extremely strong adhesive bonds, teeth can be restored. He emphasizes preserving intact tooth structure and pulp vitality and creating adhesive restorations that mimic natural teeth in strength, function and biomechanical properties. This is in sharp contrast to traditional prosthodontic retention and stabilization form.
Dr. Matt Nejad is a renowned biomimetic dentist and speaker with an upscale practice in Beverly Hills, CA. His practice offers a full range of cosmetic and general dental care services. Dr. Nejad is well-known for providing superior cosmetic dental treatments and for his knowledge as a leading expert in biomimetic dentistry.
Dr. Matt Nejad graduated from the USC School of Dentistry, receiving recognition for earning the most clinical experience in prosthodontics, cosmetic and advanced reconstructive cases. He completed a comprehensive esthetic and biomimetic training program with Dr. Pascal Magne, a world leader in these fields. Dr. Nejad has been lecturing and teaching training courses in biomimetic dentistry since 2012.
For more information about Dr. Matt Nejad and his biomimetic courses, please visit nejadinstitute.com.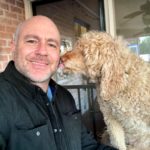 Peter Schwartz is a respected international business consultant who joins Mark for a look at the Nejad Institute.