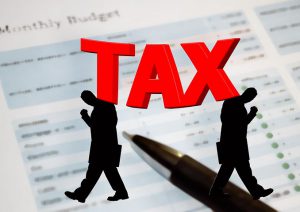 The government is about to send checks to many Americans who need vital financial support. However, millions of people – including lower-income and retirees – may be excluded because they have not filed a tax return. To help these individuals receive a stimulus payment with as little delay as possible, Mastercard, Liberty Tax and Walmart are teaming up to help by enabling direct payments through prepaid cardholder accounts and improving equitable access to those who need it most.
TV Financial Expert and Best-Selling Author Patrice Washington explains to Mark Alyn how this public service program works. You'll learn how many people can file a free tax return through Walmart or Liberty Tax and select a Mastercard prepaid card as the means to receive their tax refund and stimulus funds. It's estimated that this program could help as many as 8 million eligible Americans – including those who have not filed taxes recently and do not have a digital means of receiving their Economic Impact Payments.
Patrice Washington is a number one best-selling author, captivating speaker, and hope-restoring coach to women. She has been the personal finance expert of both Steve Harvey's radio and TV shows and has appeared in dozens of media outlets such as Dr. Oz and Fox & Friends. She has also been featured in hundreds of print publications including the NY Post, Cosmopolitan, Essence and many more. She has gone on national television and shared her story about going from a 7-figure business to scraping up change and sleeping on her brother's couch in 2009.