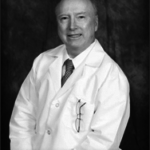 ABOUT SFH (Stronger, Faster, Healthier)   Since 2010, SFH has been committed to the philosophy that nutritionally balanced food, frequent exercise, and clean supplementation is the key to a healthy life. Their mission is to always offer consistent products that are backed by science and made with ingredients that are free of soy and gluten while adhering to a strict standard of transparency. This commitment provides peace of mind that SFH gives you everything you need and nothing you do not, on your journey to becoming STRONGER. FASTER. HEALTHIER.®   Their parent company, Maine Natural Health, was founded in 2006 by pharmaceutical and medical scientists who have decades of experience in the study of chronic disease. They have used this knowledge to design and develop nutraceuticals that have a positive effect on your health and wellbeing. SFH was founded as a separate division of Maine Natural Health dedicated to sports nutrition. As of 2012, SFH is the official brand for all MNH products. SFH products are designed, formulated and produced in Warren, Maine.
SFH is constantly reading and updating information on their ingredients to ensure quality control. This allows them to be on top of all relevant science issues, statements of health benefit and very important potential adverse reactions/events. Their goal is to be compliant with all regulatory guidelines. The brand is backed by several high caliber ambassadors, including Nic Lamb and Tommy Hackenbruck, who authentically enjoy the product and serve as a testament to their quality.
Dr Jeff Leighton is the Founder and Chief Scientific Officer of Stronger Faster Healthier®. Jeff is a professional pharmacologist, applying biochemistry, pharmacology, molecular biology, and functional genomics to the design of products that improve health. Jeff has discovered and developed many drugs for the pharmaceutical industry, where he served as Principal Scientist or V.P. of Pharmacology. He has also founded and served as CEO, CSO or Board member of numerous biotechnology companies. Jeff believes that the best medicine is preventative medicine. In recent years, he has been designing and developing all-natural products that give a positive benefit to general wellness. He believes that scientific rigor should be applied to the design of all-natural products. He leads in the application of Evidence-Based Medicine to natural products and is conducting open-label clinical trials to assess the value of these products in fitness and wellness.
Before his scientific accomplishments, Jeff skipped high school and began his first career as a dancer with the New York Ballet. Dancing at this level demanded he be in top physical form. After college, he was commissioned as an Officer in USAF and served as Combat Commander for Flight and Missile Operations.
He participated in Colonel Coppers 5 BX initial program and remains an advocate of running and basic exercise movements to stay fit. Throughout his scientist career, he enjoyed playing with Metro League Soccer and remained close to dance. Now as a senior adult, Jeff enjoys running, biking and hiking.
SFH
SFH Part 2