SIMPLE ALIGNERS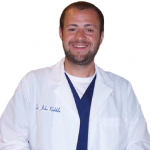 For the past 20 years, "invisible aligners" – dental treatment designed to make an attractive smile available to everyone – has been one of the fastest-growing sectors in medicine, as this innovative technology transcends the field of traditional orthodontia, with its brackets and wires.  At this pivotal time in the field of dentistry, a three-year-old company – Simple Aligners —  is poised to serve consumers and dentists in an unprecedented way. The vision for this new company is the result of company founder Bruce Goldblatt's 30 years of experience with two of the leading companies in the growing field. He was convinced that the invisible aligner field lacked a company was responsive to both the consumer and the dentist, and he realized it was time for a major paradigm shift.
Now, with more than 300 doctors in the company's nationwide network, the future looks as dazzling as the brightest smile.  Following it's launch in 2019, the company has enjoyed steady growth — despite the global pandemic. In addition, Simple Aligners is poised to serve consumers on a global scale. It is estimated that 60 percent of the world's population suffers from problems of malocclusion or misalignment of teeth, and more than 300 million people could benefit from straightening their teeth.
John Nakhla, DDS
Dr. Nakhla was born and raised in California's East Bay and attended Monte Vista High School in Danville. He completed his undergraduate degree with a BS in Biology from UC Davis and is a proud graduate of the Pacific Dugoni School of Dentistry in San Francisco. Dr. Nakhla continually pursues further training and education in advancements of techniques and procedures to keep his patients happy and healthy.
Dr. Nakhla is well versed in a variety of restorative and cosmetic treatment modalities including in-office bleaching, invisible aligners, porcelain crowns, laminate veneers, tooth-colored fillings, dentures, partials, the use of implants to help retain dentures and partials, and more.  He takes pride in offering quality care and serving the individual needs of his patients.  Dr. Nakhla has built his reputation on the trust and respect of his patients, and has always had an outstanding, friendly, well-educated staff ready to help patients with all their needs.  His professional goal is to evaluate a patient's needs, then, in concert with the patient, arrive at a treatment plan that meets the patient's goals and expectations. Dr. Nakhla is consistently looking for new ways to advance his practice and believes that continuing education for himself, his team, and his patients is the key to well-rounded care.
Dr. Nakhla realizes that the practice of dentistry isn't only about taking care of teeth, but is an essential part of every patient's overall health. With that in mind, he focuses on providing patient-centered family care. As a doctor, he recognizes that his patients are unique individuals who have placed a great deal of trust in him and his team, and he values each and every patient relationship accordingly. Dr. Nakhla visits with Mark on this special edition of Late Night Health.
Learn more about Simple at smilesimple.com
Learn more about Dr. Nakhla at castrovalleyfamilydentistry.com
Watch Dr. Nakhla and Mark here: