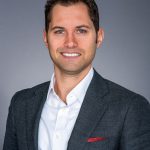 Caring for an aging parent or loved one can be a difficult responsibility. According to the Caregiving in the U.S. 2020 report, more than one in five Americans are acting as a caregiver to a loved one. Many times, family members take on this critical role at the expense of their own financial and physical wellbeing.  Independent, family-owned and award-winning homecare agency Assisted Living Services, Inc (ALS) in Cheshire and Westport, Connecticut is ensuring that all caregivers get away this summer, while getting paid by the State of Connecticut.
ALS is a credentialed provider for the Adult Family Living/Foster Caregiver (AFL) program, a program that helps frail elderly individuals to remain living in private homes instead of moving into assisted living communities or nursing homes. This program works by providing financial assistance and support for family members or friends that act as both primary in-home caregivers of an elderly individual.
As an added and timely benefit, many seniors who participate in the AFL program are eligible to receive a significant amount of respite coverage on either an hourly or temporary live-in basis, while their family caregiver is travelling for summer vacation.
Mario D'Aquila from Assisted Living Services details some of the state and federal programs nationwide that allow people to earn money while caregiving – some even up to $30,000 per year!
Mario also gives us tips on when your elderly friend or loved one might need homecare and how to navigate this complicated system.
Listen to Mario and Mark here: