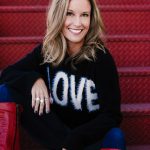 Many and all kinds of people across the country feel sad, hopeless, and exhausted. If that hits home, you might be thinking: When will life get better? Will I ever be happy?
Author, entrepreneur, and grief, trauma, and cult survivor, Renee Linnell has a message for everyone who is tired of being afraid, tired of feeling overworked and overstressed, tired of fitting in, making do, and pleasing others: "Stop making excuses for why mediocrity is okay for you and take the leap into a life that you love."
In STILL ON FIRE, Renee Linnell shares hard-learned lessons from her years of bad choices, bad breaks, and crushing blows. Writing from a good place at the age of 49, she encourages her readers to trust their instincts and the Divine, follow their heart, and find gratitude and joy in the present.
With honesty, courage, and her signature dynamism, Renee will share with us:
The pointlessness of continually trying to get others to see the world, or any issue, from our point of view. She provides a reality check for our polarized times.
Why so many of us attract people who treat us badly, who tell us exactly what a damaged part of ourselves—the part that feels stupid or ugly—truly believes, and why the only way to get the good love we deserve is to stop compromising and abandoning ourselves to please another.
The simple, amazing fact that no one on earth is all alone, why it's healthy and makes sense to believe in magic, miracles, and divine intervention, why everything and everyone is a mix of "good" and "bad," and why happiness is wonderful precisely because it is fleeting.
RENEE LINNELL is a former surf model, a professional Argentine Tango dancer, and a serial entrepreneur with an Executive Masters in Business Administration from New York University. She made her publishing debut in 2018 with The Burn Zone, a memoir of her experience as a cult survivor. She divides her time between Colorado and South Florida.
Listen to Renee and Mark here: