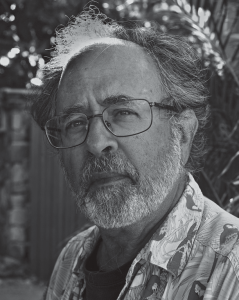 Once joyfully known as "the smiling barracuda," Joyce Cohen was a force in Oregon politics for over twenty years—formidably forging ground-breaking legislation: the Oregon Health Care Plan, criminal justice reform, and the use of Lottery funds for education and the environment. 
Her biography shares lessons of growing up on an isolated South Dakota farm, work on pioneering heart surgery, and taking up social activism to become the first female chair of the powerful Judiciary Committees in the Legislature. 
Despite a paralyzing stroke, she retrained her body using Tai Chi and reframed her mind using the forces of nature. Joyce's life illustrates how purpose, focus, and practice can surmount overwhelming difficulty. Whether you are a young woman entering the fray of politics or a retired senior facing the challenges of aging, her story offers insight and hope. 
"While many people know Joyce Cohen as a former Oregon legislator, few know the story of her courageous triumph over adversity, and her inspirational journey of self-discovery. The many facets of Joyce Cohen captured in this book are a gift to Oregonians and to people everywhere." —John Kitzhaber, former Governor of Oregon "Joyce is one tough cookie—but with a big heart of gold. Her tenacity, intelligence, strategic thinking, compassion, and interminable patience marked her outstanding service to her community and the state in the Oregon Legislature." —Jane Cease, former State Senator.
About Jeffrey Levy
Jeffrey levy is a playwright, poet, and director who taught many years at the California State University, led the TADW, one of the oldest teenage theatre training workshops in the nation, and helped found a Waldorf High School. He trains and teaches Tai Chi in Portland. His first book of poetry, Until One Faces North, was published in 2019.
Watch Jeffrey and Mark here:
and listen to them here: