It's Loud in Here – Can you Please Say That Again? Mark Alyn Talks About Hearing Aids
Pulverizer Your Weeds Without Causing Cancer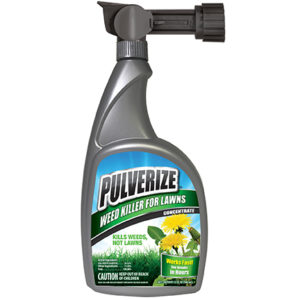 James Messina, CEO of Messinas, our guest on LATE NIGHT HEALTH offers the safe, non-cancer causing alternative to Roundup.
Messina is a lifelong member of the gardening community, and founder of the most progressive lawn and garden company in the United States, MESSINAS.
From spending his childhood running through his father's nursery and picking fresh vegetables at his grandfather's garden to mixing soils by hand and selling Christmas trees every winter, there isn't a side of the industry that James hasn't touched.
While his interests had him learning in visual media at college, he found his passion in the launch of MESSINAS; a company he co-founded with his father to bring forward innovative technologies and "the best products to care for your world."
James has been repeatedly recognized by peers and organizations for transforming his family business into an international family of brands with customers on four continents.
Under his leadership, MESSINAS has brought safe, natural and proven effective products for animal control, weed control, plant health and agricultural protection to consumers and professionals in need in all 50 states and various countries around the world.
The company's complete product lines now include PULVERIZE weed killers that "turn your weeds to dust," Animal Stopper animal repellents that "repel pests, not customers," PLOTSAVER ag products that help you "keep more of what you grow," and SEEDLINGERS plant products designed to "grow gardeners."
As the first of an estimated 5,000 similar suits pending against Monsanto, the judgement is a harbinger of trouble for the company.
After the decision was announced, the stock price of Monsanto's parent company, Bayer, nosedived on concerns Monsanto may be liable for billions more in damages.
But the product the jury believes caused Johnson's cancer is still on the market. That's because the EPA, as recently as November 2017, declared the chemical harmless to humans.
At trial, Johnson's legal team was able to demonstrate, via internal emails, just how deeply Monsanto was involved in getting the EPA to reach that conclusion.
James has been instrumental in bringing forward exciting, safe, natural technologies that are the healthy alternative to Monsanto products. Today, Mother's Across America is helping Messina spread the word about his safe, natural and proven effective products. More information at 
www.messinas.com
Pulverizer Your Weeds
Pulverizer Your Weeds Part 2