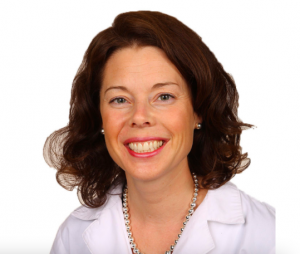 In the United States, nearly 39 million people suffer from migraine and up to 28% of teens and 10% of all school age children between the ages of 15-19 live with migraine.  On top of that, 37% of those children that experience migraine find that their schoolwork suffers.  With the increase of screen time due to online learning, there is an exacerbation of migraine symptoms.
Dr. Jennifer McVige talks with Mark Alyn about a non-drug migraine product that is approved by the FDA. Some of the topics featured in this interview include:
Avoiding common triggers and some that will surprise you (i.e.: coffee, nitrates)
Screen time – suggestions on mitigating the increased screen time
How to tell the difference between a headache and a migraine
The current treatments available for migraine in adolescents
Why the Nerivio wearable which is worn on the upper arm for 45 minutes and controlled from a smart phone.
Dr. Jennifer McVige, board-certified physician in pediatric neurology, adult and pediatric headache and neuroimaging at the DENT Neurologic Institute in Bufffalo, New York and the mother of two teenagers with migraine, will educate your audience on everything migraine including the FDA approval of a new non-pharmacological, wearable treatment for adolescents.
Listen to Dr. McVige and Mark here: