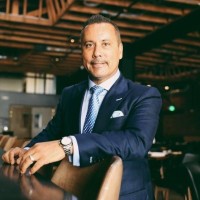 All Art Lewin Bespoke suits are handmade in our shop in order to maintain the highest quality. When you want a custom-tailored garment, you want it to be well-made and to have its own individuality. All of our custom suits are hand cut and handmade, right down to the boutonniere and coat button holes, by our own skilled tailors. Other than reinforcing the seams (which requires tight machine stitching), our suits are completely created by hand, requiring more than 55 hours of hand work.
​Your bespoke suits should reflect your personal style, from the fit, to the cloth, to the details. To help define your style, we meet with you on your schedule, at your home, office, or, if you prefer, in our showroom. During your fitting, we take the time to learn more about you, your personal style, and what you need to make your new suit as perfect as possible.

We take great pride in our business and our master tailors and cutters personally oversee and supervise the entire suit making process from its conception to its completion. Our suits are made from the finest materials and supplies available. By creating and cutting a paper pattern for each customer, it is easy for us to make you more suits that fit identically.
Art Lewin Bespoke is the king of custom suits. Each suit is one-of-a-kind and hand-stitched to the wearer's every contour. Our custom suits are the pinnacle of luxury and individuality.
Art visits with Mark Alyn to talk about dressing for success helps keep you mentally healthy.
Visit Art at www.artlewinbespoke.com
You can watch Art and Mark here:
And listen to them here:
https://www.spreaker.com/user/8112576/dress-for-success-be-mentally-healthy