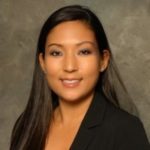 Kelly Kawashima is a native Californian who grew up in Torrance so it is no surprise to hear that she was a competitive volleyball player. She started her career in corporate health and wellness and, after 10 years in the field, made the jump into tech and engineering recruiting and consulting.
She is also a breast cancer survivor. She talks with Late Night Health's Mark Alyn to share her journey.
A millennial when she was diagnosed at age 33, she was determined to be Stage II. That was later upped to Stage III.
Fortunately, she found the lump when she did. Her mother, Gail, had sensitized Kelly to the need to perform frequent self-exams. Gail was diagnosed with breast cancer in 2017, Kelly in 2018. Gail, too, is a survivor.
Kelly coaches indoor volleyball nine months of the year. During her breast cancer treatment, she continued to work and to coach volleyball. The girls she coaches understand, through Kelly, the need for self-exams, early detection, and early treatment. It saves lives. It saved Kelly's life.
That's why she supports the mission of Susan G. Komen Los Angeles County and will participate in the organization's 2020 MORE THAN PINK Walk™ with her team at Dodger Stadium on February 29. She's currently building out that team.
Learn more about the Walk and register at komenlacounty.org/walk.
About Susan G. Komen® and Komen Los Angeles County
Susan G. Komen is the world's largest breast cancer organization, funding more breast cancer research than any other nonprofit while providing real-time help to those facing the disease. Komen has set a Bold Goal to reduce the current number of breast cancer deaths by 50 percent in the U.S. by 2026. Komen was founded in 1982 by Nancy G. Brinker, who promised her sister, Susan G. Komen, that she would end the disease that claimed Suzy's life. Komen Los Angeles County is working to better the lives of those facing breast cancer in the local community. Through events like the MORE THAN PINK Walk™ Komen Los Angeles County has invested $10,535,590 in community breast health programs in Los Angeles County and has helped contribute to the more than $920 million invested globally in research. For more information, call 310.575.3011 or visit http://komenlacounty.org.
Listen To Kelly and Mark here: