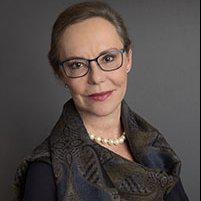 This edition of late Night Health focuses on heart health. Some of the topics covered include.
Heart disease is the number one killer of both men and women in the United States.
 Cardiovascular disease kills more women than all forms of cancer combined.
 We can now treat the root cause of all cardiovascular issues in both women and men: impairment of the Glycocalyx.
Testing patients to quantify capillary density, blood volume, blood flow, red cell velocity, and endothelial glycocalyx function.
 The ability to monitor and measure microcirculation to control the evolution of the disease.
Comprehensive Center for Women's Medicine in the Gold Coast neighborhood of Chicago, Illinois is a practice providing their patients with exceptional integrative and holistic women's health care. Doctors Hoyer and Skul met in medical school and have practiced together ever since. After practicing academic medicine at Rush University Medical Center since the mid-80's, they opened their medical practice – Comprehensive Center for Women's Medicine in 2001. Committed to each other and the common goal of patient-centered care, they designed a healthcare environment different from the customary doctor's office.
At Comprehensive Center for Women's Medicine, the team understands that seeing the doctor is only one part of your medical experience. They have a dedicated, highly trained, knowledgeable and friendly staff to help them provide a warm, family-like atmosphere for their patients.
The Center's expertise is in primary women's health care. The physicians are board-certified in Internal Medicine and Anti-Aging and Regenerative Medicine. They espouse a philosophy of patient-centered care, approaching each patient compassionately and supporting them through their health journey. They emphasize preventive care, patient education and lifestyle change and partner with their patients to facilitate the best medical decision making. This ultimately leads to optimum outcomes.
Comprehensive Center for Women's Medicine also serves the needs of male patients, often referred by their mothers, sisters and significant others. Patients come from a variety of ethnic backgrounds, span ages from adolescence to senescence and often include several generations of the same family.
for information about the center and the upcoming webinar visit: www.ccwm.com
Listen to Dr. Skul and Mark here:
watch them here: