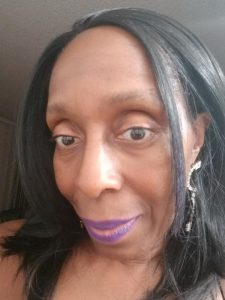 By Yvette Ayers
I was diagnosed with Endometrial Cancer at Kaiser Sunset, by Dr. Ellen Lorange.  Dr. Lorange did the biopsy on December 3, 2021, and reported the results to me on December 8, 2021. Had a wellness appointment with Dr. Nicholle Thomas, Primary care on December 16, 2021. Saw Dr. Waring on behalf of Dr. Steven Lentz on December 22, 2021. Could not do surgery in January; Dr. Lentz did not have any available appointments; was told he would be on vacation. Surgery was scheduled for February 7, 2022.
January 14, 2022, Dr. Waring – from Kaiser called to reschedule surgery to February 17, 2022, due to the operating room not being available. I was able to get answers on January 14 from an email I had sent on January 10, 2021.
I requested a referral to have surgery done out of network with Membership services (case #55385603); and Dr. Lentz. I wanted to have the operation as soon as possible. Kaiser seemed busy, not able to respond to emails for critical care information and now was rescheduling the operation again. I had already waited so I could have Dr. Lentz do the surgery.
As a client of Kaiser's for over 10 years, I have enjoyed timely responses to questions; especially those via emails, and timely care. I now have a serious condition and I am not receiving the same level of care. I have stated over and over again, I don't fault Kaiser. I can see the hospital, the waiting rooms and the parking areas are full.  I found the City of Hope.
Kaiser has now deployed a tactical defense team to stop me from seeking out-of-network care. I sought a second opinion from Dr. Penner, Kaiser-Downey, which reinforced my belief; Kaiser is stretched thin. After check-in and weigh-in, I sat for over 35-minutes half-dressed in an examination room by myself before Dr. Penner was able to see me. I was subjected to a very unnecessary brutal internal exam. Dr. Penner stated; "….realistically Kaiser will not approve for you to have the surgery at City of Hope…" Dr. Penner also stated surgery could be postponed again.
The level of care I previously received from Kaiser is not available during my time of need.  I wasn't informed of needing a "2nd-opinion from a Kaiser doctor until January 24, 2022, more than a week after requesting a referral. Is Kaiser delaying the process until my condition is at a dangerously high level and I will be forced to stop trying to seek care out-of-network? My blood pressure has already rocketed up from 130 to 143.
Kaiser, stop wasting your resources. The number of non-medical staff needed to keep bullying me should have been directed elsewhere.
Note From Mark:
Prior to appearing on Late Night Health, Yvette had a meeting at Kaiser. They determined the procedure they would use would be the same procedure recommended by The City of Hope. Today, in any healthcare situation, especially one that is as serious as Yvette's – you need to ask for a second (and third opinions) and be a squeaky wheel. It's not right. It's not fair, but until the healthcare system becomes consumer/patient-friendly we have to do what we need to get the results we want.
You can listen to Yvette and Mark here: