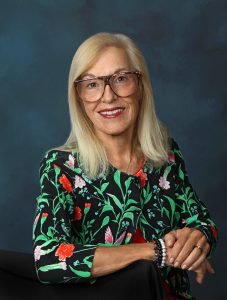 About Face, by Carole Sumner Krechman, published by The Three Tomatoes Book Publishing, $29.99 hardcover, $16.99 softcover, $9.99 e-book, is not just the true story of Carole and Sheldon Krechman, an American couple doing business in China in the 1980s.
It also explains why Christopher Wray, FBI director said, "The greatest long-term threat to our nation's information and intellectual property, and to our economic vitality, is the counterintelligence and economic espionage threat from China."
John Ratcliffe, Director of National Intelligence, opined, "If I could communicate one thing to the American people…it is that the People's Republic of China poses the greatest threat to America today, and the greatest threat to democracy and freedom world-wide since World War II."
Steve Forbes, editor-in-chief, Forbes Magazine, added, "No more turning a blind eye to Chinese spies in our nuclear labs. No more keeping silent about Chinese slave labor camps."
As China ascends into prominence under the Communist Party of China, Late Night Health listeners need to hear Carole's story as discussed with host Mark Alyn.
She lived in China for eight years and in a complicated joint venture with the Chinese, built a five-star, modern office and hotel complex and conference center in downtown Beijing – the first of its kind in China. Juxtaposed against the ancient world of Beijing, it was a towering beacon of light, signifying a China that was stepping into the twentieth century.
Little did Carole and Sheldon know their joint venture would ensnare them in a dangerous web that included the most ruthless of China's security agencies, the FBI, the CIA, and a cast of characters who seem straight out of a Hollywood spy thriller.
Their story is personal and full of real people. The security and espionage apparatus of the People's Republic of China has a human face. In fact, the multiple meanings of the word "face" make it a useful metaphor for describing the reality of the People's Republic.
Listen to Carole and Mark here: