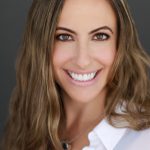 Understanding COVID-19 and quarantine has been challenging for most of us. Late Night Health's Mark Alyn speaks with Mel Kaspin Blume, a professional storyteller who used her innate talent to explain their new circumstances to her six-year-old daughter and three-year-old son.
Screens, Beans and Quarantines is the result. This free, downloadable children's book that teachers from Los Angeles to New York, Atlanta to Denver, are reading to their students via Zoom, is a charming solution.
It can be accessed free at https://www.onceuponablume.com/  Mel epitomizes Emily Dickinson's belief in the power of words.
We are staying tuned to learn what's coming next from Mel Kaspin Blume. The former Head of Copy at Disney Consumer Products, Mel now runs Once Upon a Blume, a one-person branding and copywriting agency that specializes in the art of storytelling.
You listen to Mel and Mark here:
And watch them here: