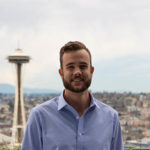 Jared Smith, VP of Business Development with KÖE Kombucha and Perfect Hydration, sits down with Mark Alyn to discuss recent developments with these growing brands.
KÖE is the only kombucha that's fruit-forward, USDA Organic and packed with probiotics. KÖE was created for non-kombucha drinkers – people seeking a delicious, functional, sparkling beverage without the vinegary taste. KÖE is available in five flavors that are vegan, gluten-free, and certified Kosher. Made with black tea, natural fruit flavors, no artificial ingredients, and 100% organic cane sugar, each contains billions of live probiotic cultures and 15mg of caffeine. Formulated with just 9g sugar and 35 calories in a shelf-stable can, KÖE is the perfect on-the-go companion.
Perfect Hydration (pH Water) is a 9.5+ pH alkaline water with electrolytes, purified to its cleanest form by a 9-stage filtration process, and enhanced through a proprietary alkalizing process. Common foods such as meat, dairy, and coffee drive your body's natural pH to acidic levels, creating an environment for inflammation and disease. High pH alkaline water, like Perfect Hydration, helps support your body's natural pH of 7.4 and battles the acidic diet side effects. Perfect Hydration offers one-liter and 20-ounce bottle sizes, and they recently launched a 1.5-liter, one-liter six-pack, and one-gallon bottle.
Learn about KÖE here: drinkkoe.com    and Perfect Hydration Water here: perfect-hydration.com
You can listen to Jared and Mark here:
And you can watch Jared and Mark here: