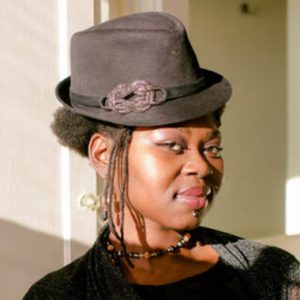 Nika Cherrelle is the owner of The House of Cherrelle, www.nikacherrelles.com. The House of Cherrelle is a social enterprise that increases diversity in conversations on health and sexuality. Its mission is "to inspire and empower everyone to enjoy their sexuality, creating a world where all people feel loved, honored and respected."
The host of The "It" Cast: Real Talk on Sex podcast since 2016, and a personal empowerment coach specializing in health and sexuality, Nika joins Late Night Health host Mark Alyn to discuss all of the above and more.
As part of the Polk Institute's second cohort, their product, the Nikita, can be viewed at www.triggerhappytoy.com. Trigger Happy Toy's products were inspired by some of Nika's fine art and carpal tunnel.
At the Polk Institute Foundation, www.polkinstitute.org, social entrepreneurship companies are endeavors that are purpose-driven and represent the passion of the founder, whatever their ethnicity. These endeavors focus on People, Planet and Profit (Triple Bottom Line) and the belief that behaving ethically and generating profits are not conflicting concepts. It was founded by Gary Polk, a Black businessman, CEO, business consultant, university professor and author who is passionate about creating successful social entrepreneurs.
Nika empowers and inspires people across all cultural backgrounds by breaking down taboos. They sit on the board of the Grateful Garment Project and their work has been featured with The San Francisco AIDS Foundation, SOMArts Cultural Center, and in Math Magazine, Bitch Media, OZY, Slate, Cosmopolitan, and Women's Health.
Listen to Nika and Mark here: