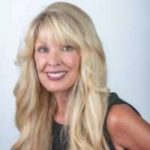 As women and men age each decade, they desire different things in life, but can also encounter new limitations with their health. Supplementing with the right nutrition can help make a smoother transition says natural health expert,Dr. Christine Horner, MD, author of "Radiant Health, Ageless Beauty"who joins Late Night Health host Mark Alyn to discuss what nutrition your body needs during different decades of life. She says knowing what nutrients to take can be overwhelming, but if you add one new supplement with each life stage, you will more successfully stick to a healthy lifestyle in the long run that will keep your body running at its best potential.
Dr. Horner shares with Late Night Health what women and men want through three major decades in life, and what key nutrient they need to support those needs, including vitamin D in your 30s. She says that although folic
acid is most known as the vital nutrient for women
who want to get pregnant, vitamin D is the nutrient
that may be the most helpful for a healthy pregnancy. Nearly 80% of pregnant American women, and virtually 100% of African American women, have vitamin D levels below 40 ng/ml. This clinical finding potentially can lead to a 30-50% increased risk of preterm birth and an increased risk of other perinatal morbidities including gestational diabetes, infections, preeclampsia, low birth rate and cesarean delivery. While the conversion of vitamin D is normally directly related to serum calcium levels, during pregnancy there is an uncoupling of vitamin D metabolism from calcium, making it more vital. Research published by GrassrootsHealthand others has shown that when pregnant women achieve a vitamin D serum level of 40-60 ng/ml (100-150 nmol/L), there exists a potential 40-60% reduction in preterm births. Through the efforts of Organic & Natural Health Association, manufacturers of vitamin D products can now include on the label a structure/function claim: "supports full-term birth" and "supports a healthy pregnancy" along with, "Pregnant women who have higher serum vitamin D levels have a decreased risk of preterm birth. Adding a vitamin D3 supplement to a healthy diet can help increase serum vitamin D levels." Men also benefit from vitamin D as researchshows that men who have higher levels of vitamin D contribute to higher fertility rates. Miscarriages for women may also be linked to men with lower vitamin D levels.
Listen in to Late Night Health for all of Dr. Horner's tips through the 40s and 50s decades for women and men too and check out her book "Radiant Health, Ageless Beauty," at https://drchristinehorner.com/.
Listen to Dr. Horner and Mark Alyn here: