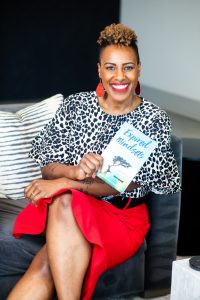 There is a wealth of potential trapped within our hidden and unresolved places of pain. Yet, without conscious participation, we can become stuck in a cycle of repetitive patterns that leave us feeling like an imposter in our own lives.
In Expired Mindsets, Charryse Johnson gives people both the courage and the keys to understanding the root of their patterns. She provides an introspective mind-body approach that demonstrates how to shift into a higher place of peace and potential. This book has a gentle yet poignant way of compelling you to own your story and to stop blaming yourself for the choices you made as you sought to survive.
Johnson is boldly creating a new lane between the intersection of mental health, inclusivity, and a growth mindset. In this body of work, she is unapologetically challenging the rigidity and stigma that reduces human struggle to a sequence of self-help steps. As you read this book, you'll create a framework that allows you to investigate the diversity of your experiences through a lens of curiosity and understanding. 
Listen to Dr. Johnson and Darrell Wayne here: