Is Your TV So Loud It Hurt's Your Families Ears? Listen To Mark Alyn for a FREE offer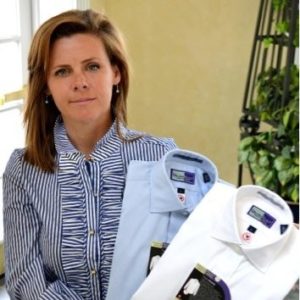 When your career is coaching college football and you spend two hours outside of practice exercising every day, one of the last concerns on your mind is being diagnosed with a serious medical condition. The unthinkable happened to Don Horton, however, when he was informed he had Parkinson's disease. Don's diagnose not only led to changes with his body, career, and life, it inspired his wife Maura to return to the workforce becoming an entrepreneur and the inventor of MagnaReady®.
MagnaReady®is the first fashionable dress shirt infused with a magnetic closure system designed specifically for people with limited mobility and dexterity. The idea for MagnaReady®came after Don returned home from an away game with the North Carolina State University football team. He shared a story with his wife that night about how after the game he was in the locker room getting ready for the flight home and discovered that he was unable to button his dress shirt because of the side effects of
Parkinson's disease. One of his players at the time, Seattle Seahawks quarterback Russell Wilson, came to Don's aid helping him to button his shirt. But, the humbling experience was one Maura never wanted her husband to have to go through again.
"The moment I heard my husband's story I knew I had to take action and give him back the ability to perform the simple task of dressing independently, a task most of us take for granted every day," said Maura Horton, CEO of MagnaReady®. "I used my background in fashion to come up with the basic design for a magnetically infused shirt, and after some trial-and-error, I had a finished product that seamlessly combined quality with functionality."
But, Maura was not satisfied with only helping her husband. She knew there were millions of other people with Parkinson's and other mobility limiting conditions who could benefit from her invention. Leaving behind her demanding job as a stay-at-home mom, Maura added the role of entrepreneur to her already busy schedule and launched the MagnaReady®business.
For more information visit www.magnaready.com
Listen to Maura & Mark here: