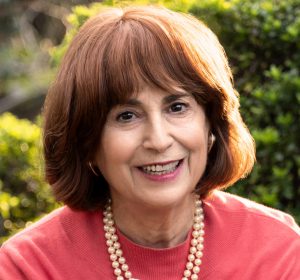 Women no longer need to get married for financial security or to start a family. Society now widely accepts being single as a personal choice, with no stigma attached—regardless of a woman's age. Still, many women want to get married. And so do many men. But often, women don't speak about their desire for marriage because they fear people will view them as desperate. Or worse, foolish. After all, happily ever after only happens in fairytales, right?
In Marriage Minded: An A-to-Z Dating Guide for Lasting Love, psychotherapist Marcia Naomi Berger reveals why choosing marriage can be wonderfully fulfilling.  Berger offers an assortment of practical tips, wisdom, reassurance, and inspiring true stories for every woman who longs to find a life partner and create a union that fulfills her—emotionally, spiritually, sexually, and materially.
Marcia Naomi Berger has worked as a licensed clinical social worker and psychotherapist for over thirty years.  She provides psychotherapy and counseling to couples, individuals, and families, She has served on the faculties of the University of California Berkeley Extension, Alliant International University in San Francisco, and the University of California San Francisco School of Medicine.
She'll join us for a discussion to talk about the many benefits of being married; insights and strategies for overcoming the most common obstacles to a lasting, fulfilling union; how to get the most out of dating by being—and appreciating—yourself, setting boundaries, identifying the qualities you're looking for in a spouse, and understanding chemistry;  the importance of clearly defining and communicating your deal breakers; and ways to keep your marriage interesting, fun, and mutually fulfilling.
Affirming the universal need for loving relationships, Marriage Minded makes wanting to be married a valid choice and worthwhile goal for smart, strong, and independent women of all ages—and for the men who respect and appreciate them.
Marcia visits with Mark Alyn on this edition of LNH.
you can listen to Marcia and Mark here: