The Coachillin' Industrial Cultivation & Ancillary Canna-Business Park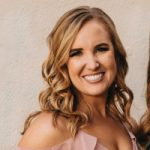 The 160-acre Coachillin' Canna-Business Park (located in the southern California city of Desert Hot Springs) is bringing together industry-leading professionals with global affiliations and stands alone as the first & largest cooperative canna-business compound of its kind.  It's designed to be a center of excellence & innovation, setting a new standard of sustainability for California's budding cannabis industry.
The project is fully-entitled, and –at full buildout– will feature more than 3,000,000 sq. ft. of sustainable cannabis cultivation, manufacturing, processing, laboratory testing, distribution, and touring / education facilities; all secured 24/7 by retired military security experts entrusted with the protection of US Embassies around the world. Coachillin' Holdings, LLC is selling parcels within the project, as well as building facilities for lease.
The Coachillin' Canna-Business Park is unique in that all of the licensed landowners & tenants will own a proportionate interest in a collaborative Owner's Association, which will share many of the ongoing costs within the park. This ensures that operations within the Coachillin' Project may collectively achieve economies of scale, affording our landowners & tenants the best-of-the-best, at a fraction of the cost burden otherwise borne by independent operations. Coachillin' COO Katherine Dickerson visits with Mark for a tour of this new business park.
Listen to Katerine and Mark here:
You can watch them here: