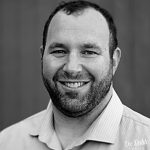 While going through cancer treatment, Dr. Flannery's mom sought recommendations for safely medicating with Cannabis. Dr. Flannery's unmatched expertise in the field and his absolute vigilance for his mom's health created the most stringent standards – no applied chemicals, no pesticides, and no additional risks of being harmful to his mother. Dr. Robert Flannery is the first Ph.D. in the United States with certified technical expertise in growing commercial Cannabis.
No products matched his high standards for his mom, so Dr. Flannery decided to make his own clean product. And in doing so, Dr. Robb Farms was born.
The mission of Dr. Robb Farms is to provide quality, pesticide-free medicine to the California market. At our core, we believe that this plant and our product can help enhance the quality of life and health of our customers. We believe in using science to produce consistent quality medicine, and that by applying sound scientific methods we can create clean medicine that is measured and safe for the public to benefit from. Above all, we believe using science allows us to be transparent, and to trust that we have created the safest quality product for our customers.
This is a product made with care, for the people we care about. Check out the website at:
You can listen to Dr. Robby and Mark here:
And Watch them here: