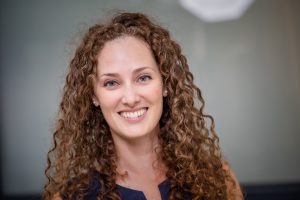 Jessica ter Haar, Ph.D., scientific director of the International Probiotics Association says many of us are living in that proverbial protected bubble that we previously condemned, and with good reason (due to COVID-19), but will all this clean living and social distancing cause future problems for our health?
Microbes and nutrition expert, ter Haar says while we sterilize everything to protect ourselves from the virus, at the same time by not exposing ourselves to germs we are weakening our body's own natural defenses to everyday threats. She says many microbes are indeed good for your health, while others can make us sick. Knowing the difference between the most popular microbes, bacteria, fungi and viruses can help us get back to living life without fear and she is here with us today to help us navigate our new germophobic world.
Jessica ter Haar, Ph.D., is a microbiology expert and probiotic educator focused on digestive and women's health. She holds a doctorate from the University of Groningen in medical microbiology and probiotics for vaginal infections, and a master's degree in nutrition and nutraceutical sciences from the University of Guelph. Ter Haar is also the founder and chairwoman of "Women and their Microbes," a scientific conference directed at scientists, clinicians and industry professionals focused on helping women achieve their best possible microbial health during every stage of life.
In her professional work with probiotics, she uses her thorough knowledge base to underscore the importance of probiotics, make scientific knowledge accessible, and address unmet medical and research needs. Additionally, ter Haar consults with a variety of companies in the probiotic, pharmaceutical and food industries on strategies to clearly communicate, valorize and leverage scientific benefits and best practices.
Listen to Jessica and Mark here: