Social Anxiety Disorder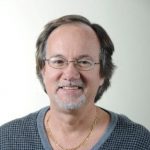 Social anxiety disorder (SAD) affects as many as 20 million Americans and is the second most commonly diagnosed anxiety disorder.1,2 A person with SAD feels symptoms of extreme anxiety or fear in certain social situations, such as meeting new people, dating, being on a job interview, answering a question in class, or making small talk to a cashier in a store or a networking event at work. Doing everyday things in front of people – such as eating or drinking in front of others or using a public restroom – also causes anxiety or fear. The person is afraid that he or she will be humiliated, judged, and rejected. SAD can significantly compromise academic, social and work life and can predispose individuals to other anxiety disorders, depression and substance use disorders.3
SAD usually starts during youth. Without treatment, social anxiety disorder can last for many years or a lifetime and prevent a person from reaching his or her full potential.
There is no FDA-approved medication for as-needed, on-demand treatment of SAD. While three antidepressants (two SSRIs and one SNRI) are FDA-approved for treatment of SAD, they take many weeks to work, if they work at all, must be taken chronically, and often present troubling side effects. Individuals affected by SAD need novel treatment alternatives with fast onset therapeutic benefits and far fewer side effects.
Mark A. Smith, M.D, Ph.D. joined VistaGen as our Chief Medical Officer in June 2016. Dr. Smith has more than 20 years of pharmaceutical industry experience in CNS drug development. He has been a successful project leader in both discovery and development resulting in approximately 20 investigational new drugs (INDs). Dr. Smith has directed clinical trials aimed at depression, bipolar disorder, anxiety, schizophrenia, Alzheimer's, ADHD and agitation in Phase 1 through Phase 2b and has vast knowledge and expertise in drug discovery and development, translational neuroscience, clinical trial design and regulatory interactions.
Prior to joining VistaGen, Dr. Smith served as the Clinical Lead for Neuropsychiatry at Teva Pharmaceuticals (NYSE: TEVA), where he was accountable for the strategy and clinical development of neuropsychiatric drugs through all phases of development with a focus on schizophrenia, sleep disorders and agitation. Previously, Dr. Smith held a range of director positions including Executive Director of Clinical Development at AstraZeneca Pharmaceutical Company (NYSE: AZN) where he led the early development of several novel chemical entities targeting treatment-resistant depression, anxiety and schizophrenia.
Dr. Smith has also held positions as Senior Director of Experimental Medicine of Global Clinical Development and Innovation at Shire Pharmaceuticals (Nasdaq: SHPG) and served as Senior Investigator and Principal Research Scientist of CNS Diseases at DuPont Pharmaceuticals (NYSE: DD). Prior to joining the pharmaceutical industry, he served as a Senior Staff Scientist of the Biological Psychiatry Branch and Senior Staff Fellow of the Clinical Neuroendocrinology Branch at the U.S. National Institute of Mental Health (NIMH). Dr. Smith received his Bachelor's degree and Master of Science from Yale University, his Doctor of Medicine and Doctor of Philosophy in Physiology and Pharmacology from the University of California, San Diego and completed his residency in the Department of Psychiatry at Duke University Medical Center.
Listen to Dr. Smith and Mark here
and Watch Them here