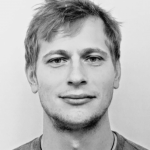 How It Works
Taopatch captures heat from your body and converts it into light, which it emits into specific points on your body. These photons stimulate your Central Nervous System, and "remind" it how it was meant to communicate with the rest of your body. This improved communication leads to immediate and lasting health benefits.
Taopatch combines one of the oldest healing disciplines, acupunture, with cutting edge science of nanotechnology and laser therapy.
The patches are applied to different acupuncture points to achieve desired results – from better posture to strengthened immunity.
We have sold over 250,000 TaoPatches in Europe, where we work with a network of 1600 doctors. Now we're bringing it to the US.
Dmitri Leonov, co-founder of Taopatch USA, visits with Mark Alyn to talk about this technology. Dmitri is a serial entrepreneur, and cofounder of Taopatch USA. He's also the leader of the Southern California chapter of Transformative Technologies. You can learn more about Taopatch USA here www.taopatch.co
Listen to Dmitri and Mark here
And You Can Watch Them Here