Are You Always Asking People To Repeat What They Say? Mark Alyn Has The Answer For You!
A Look At Natural Medicine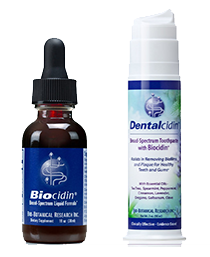 Bio-Botanical Research®, Inc. was founded in 1989 in response to the needs of physicians addressing opportunistic infections. The following year, Great Smokies Diagnostic Laboratories (now Genova) was sent a sample of Biocidin® by a physician and had it tested for sensitivity against bacteria and yeast species. They found that Biocidin® was "the most powerful natural inhibitor of pathogenic organisms" that they had tested, and that it was "equal or more effective than traditional therapies". They began to refer physicians, and soon, many practitioners across the country were reporting outstanding clinical results.
In response to healthcare practitioners' continued request for effective solutions to address problems associated with intestinal ecology, immune system dysregulation and detoxification, a selection of companion products were developed. 30 years later, Bio-Botanical Research®, Inc. is recognized as a leader in the field of natural medicine.
Founding director, Dr. Rachel Fresco L. Ac., Ph.D., continues to use her extensive background in medical herbology, functional medicine, and clinical nutrition to develop innovative specialty products for health professional use. Dr. Fresco is a popular speaker on the topic of biofilms, microbiome balance, and systemic microbial challenges.
Our products are formulated by and are designed for health professionals. All botanicals used in our formulations are of the highest USP grade quality, are tested for purity, and come with Certificates of Analysis. There are no synthetic fillers or additives used, and all products are hypoallergenic and are free of artificial flavors and colorings. Vegi-caps are used rather than gelatin capsules in manufacturing all encapsulated products. Our manufacturing facilities are federally and state licensed to produce nutritional supplements, and are certified to follow Good Manufacturing Practices (cGMP's), and regulated by the FDA.
Product testing using American Association of Analytical Chemists (AOAC) methods are the standard operating procedure. Independent laboratories are used to test for effectiveness, heavy metals and purity, and all products are tested in clinical usage by physicians before being added to our product line.
A Look At Natural Medicine 
A Look At Natural Medicine Part 2