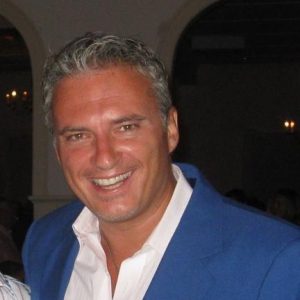 Mr. Joseph Moscato has served as our Chief Executive Officer, President, and Chairman of the Board since 2017 transforming Generex from a typical developmental stage biotech company into a healthcare and biotechnology network and holding company with significant revenue potential. He simultaneously serves as the CEO of NuGenerex Immuno-Oncology (NGIO), a public company, majority-owned by Generex, seeking a Nasdaq listing of its stock in the coming months while pursuing the development of the Ii-key platform technology for various diseases such as cancer, COVID-19 and other infectious diseases.
Mr. Moscato has over 30 years of experience in healthcare, sales and marketing, distribution management, and finance.  Mr. Moscato brings his marketing and advertising acumen to drug discovery and diagnostic & treatment development and commercialization.  Since 2009, Mr. Moscato has been working as an exclusive consultant to the Company.  Mr. Moscato has originated and negotiated several licensing deals with the top biopharmaceutical companies; has advised on equity financings totaling over $300 million, and has implemented the broad strategic vision for the Company.  Mr. Moscato has worked and consulted for Pfizer in several capacities from sales and marketing to new drug discovery & development for licensing.  He has worked with other biopharmaceutical companies such as GlaxoSmithKline, Johnson & Johnson, Parke-Davis, Amgen and others.  Mr. Moscato has consulted for several healthcare-focused private equity, hedge funds and family offices.
Mr. Moscato also owned several advertising and marketing agencies focused on media, entertainment, and healthcare with clients ranging from Motorola, Chadmoore Wireless, Nextel, Cannon, Sharp, GlaxoSmithKline, Pfizer, and other biopharmaceutical companies.  Mr. Moscato's agency was acquired by William Douglas McAdams, one of the largest independent healthcare advertising and marketing agencies.
Listen to Joe and Mark here:
And watch them here: