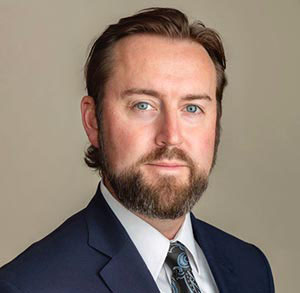 Limb Lengthening Surgery
"Lengthening is a journey that we go on together. Due to new technology, we can lengthen bones completely inside the body. No external hardware is required. Patients can walk again within a few days of surgery, making our journey together much more enjoyable than in the past."
– Nic Gay MD
Would increasing your height boost your self-confidence? Many people with shorter stature dream of being taller, and now, that dream can become a reality. Limb lengthening surgery is available at Silicon Valley Orthopaedics in Fremont, CA, performed by our experienced orthopedic surgical team. SVO is one of the few west coast practices offering this procedure.
Dr. Nic Gay ranks among the top orthopedic surgeons and one of the few orthopedic practices to offer elective limb lengthening surgery. This orthopedic procedure can be life-changing for those who feel their height is holding them back in their personal or professional life. Using the most advanced medical technology and techniques, the orthopedic team at Silicon Valley Orthopaedics can help achieve up to 3 inches of added height using minimally-invasive procedures. This procedure can help our patients achieve their goals – we call it Reach New Heights, as it does exactly that for our patients.
Increase Your Height With The Most Advanced Technology
Elective bilateral femur lengthening is a complex cosmetic procedure that can add 3 inches to your height. There are a select few orthopedic surgeons that offer this elective procedure and have the experience needed to accomplish excellent results. Dr. Gay at Silicon Valley Orthopaedics utilizes the most advanced medical technology and cutting-edge techniques to accomplish stunning results with our Reach New Heights limb lengthening surgery program.
Elective Bilateral Femur Lengthening
Reach New Heights is an elective, cosmetic procedure that can add inches to your overall height. Elective bilateral femur lengthening is used to extend the length of the upper leg bone, creating the added overall height. This procedure requires a 1-inch incision to access the femur and place an internal lengthening device on the bone that will slowly expand the length of the femur.
To create additional femur length and added height, both femurs must be lengthened at the same time and at the same rate. To do this, the femur is cut, and a lengthening device is inserted into the bone. As the bone heals, it creates new bone to fill the gap between the ends the femur through the lengthening region. The lengthening device slowly pulls the ends apart, creating a larger gap to be filled with new bone. After the initial surgery, lengthening is completed four times daily outside the skin using magnets with an external remote control in your own home. The lengthening occurs at a rate of about 1 mm per day until the desired length is reached.
After the surgery is performed, the lengthening phase and physical therapy begins. Patients can perform this part of the process at home and under the guidance of a physical therapist, with ongoing visits to the clinic to check on the progress every few weeks until completion. Most limb lengthening phases are completed in 3 to 5 months, and the lengthening is virtually pain-free once lengthening is complete. Patients do require pain control while lengthening is occurring. Physical therapy can continue for one to two years as needed.
Are You a Candidate for Reach New Heights?
The ideal candidate for Reach New Heights bilateral femur lengthening is a healthy, non-smoking young adult that has finished growing. All patients must be over age 18. Dr. Gay starts by scheduling a consultation to discuss the procedure with a potential patient. To determine if you are a good candidate, Dr. Gay will want to examine your medical history and health, as well as discuss the reasons for wanting to increase your height. Together, you and our surgeons determine if Reach New Heights is the right procedure for you.
If you are interested in learning more about elective bilateral femur lengthening to add 3 inches to your height, contact us at Silicon Valley Orthopaedics in Fremont, CA. We welcome patients from all over the world that want to explore limb lengthening options through orthopedic surgery. We have special accommodations that can be arranged for your stay in the bay area. Call us today at 888-444-1599 or just click below!
You can Watch Dr. Gay and Mark here
You Can listen to them here