PMSL: (Or How I Literally Pissed Myself Laughing and Survived the Last Taboo to Tell the Tale)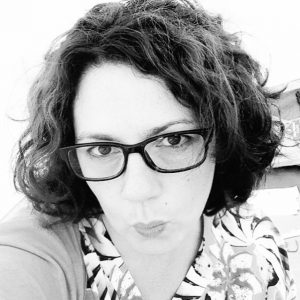 There aren't too many subjects that are still culturally taboo these days: Erectile dysfunction? Check. Yeast infections? Sure thing. Irritable Bowel Syndrome? No problem. We've seen it all and heard it all. Well, almost. Female urinary incontinence, a condition that affects more than one-third of women(approximately 34 percent), is hardly talked about, neither publicly nor privately. This is particularly distressing because the huge number of women affected by urinary incontinence isn't just affect older women as a result of menopause. Urinary incontinence affects as many as 4 in 10 women during pregnancy as well as many women after pregnancy and childbirth due to post-birth pelvic floor malfunction.
To date, no one has been brave enough to come forward and break the silence in such a hugely personal and public way…until now. PMSL: Or How I Literally Pissed Myself Laughing and Survived the Last Taboo to Tell the Tale by Luce Brett is a hilarious memoir and the story of one woman's battle to improve her condition with PMSL following the birth of her son. There is nothing else on the market like it. Told from the razor-sharp end of a medical issue that remains shrouded in social stigma, PMSL shines the light on a huge problem in hopes to end the stigma of female incontinence.
When Brett became incontinent at the age of 30 after the birth of her first son, she felt her life had ended. She also felt scared, upset, embarrassed, itchy, bewildered, dirty, shocked, broken, desolate, angry and ashamed. Charting Brett's journey to (relative) health and sanity, PMSL is heartfelt, raw and funny. But perhaps most notably, it is the first memoir to look at incontinence, lifting the lid on what anyone affected can do to navigate their way through urinary incontinence.
This important memoir gives us new insight into what we can learn about ourselves, individually, and as a body-shaming society desperate for information and control.PMSL also offers practical advice about how and where women can find help and support, with a final chapter directing readers to useful links and organizations.
Luce Brett was born in 1977 and learned about her nether regions from MORE magazine, other peoples' big sisters, Tampax leaflets and her mother's copy of Our Bodies, Ourselves. She has spoken about her condition in print, online and on national radio, most recently on BBC Radio's The Naked Podcast, where she stripped with the hosts to talk about how leaking affected everything from her ability to enjoy a party to her sex life. World Continence Week conveniently starts on her birthday each year. Follow her on Twitter here.