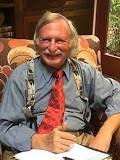 Last year, the NIH funding for fibromyalgia was $12 million.
Meanwhile, Principal Deputy Director Dr. Larry Tabak recently noted that they will allocate $1.15 billion to study the long-term effects of the COVID-19 virus.
"As noted by Dr. Fauci, much of what people experience as 'long hauler syndrome' following a bout with the coronavirus is actually post-viral Chronic Fatigue Syndrome (CFS) and fibromyalgia," explains CFS researcher and board-certified internist Jacob Teitelbaum, MD. His landmark research on effective treatment for CFS and its painful cousin fibromyalgia was published nearly 20 years ago in The Journal of Chronic Fatigue Syndrome (8:2,2001).
"So basically, this may translate as a 100-fold increase in fibromyalgia-related research," says Dr. Teitelbaum. "Ironically, a silver lining to COVID-19!"
According to Dr. Teitelbaum, research on fibromyalgia and Chronic Fatigue Syndrome has been perennially underfunded, and only recently have they been recognized as real diseases. For years, physicians dismissed these disabling conditions as being "all in the patient's head."
See Dr. Teitelbaum's explanation of "long-hauler syndrome" as post-viral CFS and fibromyalgia in US News and World Report, September 3, 2020.
Worth noting: Dr. Teitelbaum's landmark study showed an average 91 percent improvement in quality of life in 90 percent of subjects. While in medical school, he suffered from post-viral fatigue following a "killer flu" and had to take year off to recover. Subsequently, he dedicated his career to finding effective treatment for CFS and post-viral fatigue. Dr. Teitelbaum returns to Late Night for a conversation with Mark Alyn.
You can listen to Dr. T and Mark here:
and you can watch them here