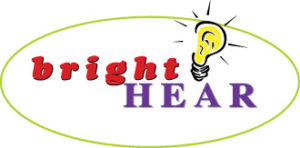 Are you always asking people to repeat what they say? Can you hear in a nosey restaurant? May is Better Hearing Month and you can get a free hearing test at Signia dealers throughout the country. In Los Angeles, you can visit with our guest Jaklin Gabaee.
Jaklin Naghdi Gabaee, M.S., F-AAA, CCC-A is a board-certified clinical audiologist and hearing aid dispenser. She received her bachelor's degree from the University of California Los Angeles and her master's degree in audiology from California State University, Northridge. She is a fellow of the American Academy of Audiology and is licensed by the Speech-Language Pathology and Audiology board. She is accredited with the American Speech-Language and Hearing Association. She is also a member of the West Hollywood Chamber of Commerce.
Prior to co-founding BrightHear, Jaklin has worked with the Los Angeles Unified School District as well as American Hearing & Balance, diagnosing individuals with hearing loss and educating their families, as well as healthcare professionals, nurses, and teachers. Jaklin believes that every patient should receive the highest quality of care for hearing solutions and hearing aids in Los Angeles. She strives to establish a long-term relationship with each patient and their family, in order to educate them about hearing loss and the available treatments to improve hearing and their overall quality of life. Jaklin speaks fluent English, Farsi, Hebrew, and Spanish.
Jaklin helped Mark and she could help you. Check her out at brighthear.com
Find out more  at signiausa.com
What Did You Say? Learn How to Hear Better!
What Did You Say? Learn How to Hear Better! Part 2