The Prevention circul+ Ring is the Smartest of the Smart Wellness Wearables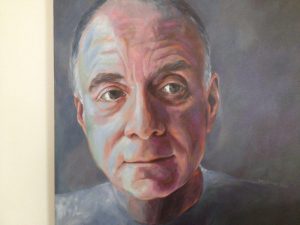 Neil Friedman has been a man on a mission for decades, creating and developing sophisticated yet easy to use equipment to help the everyday person monitor their health and wellness metrics. For more than a decade he's worked with experts in many fields, including the world's most respected sleep expert. After a ten-year evolution he introduced the Prevention circul+ Ring in January and it launched as arguably the most useful, accurate and robust health wellness wearable on the market. Mr. Friedman proudly says the Prevention circul+ Ring is the number one remote monitoring device in the world.
The advantages of this smart ring over so many others are multiple. Its unique form enables it to be worn very securely, not allowing it to spin nor wiggle. That allows the continuous ability of this ring to accurately monitor long periods of one's metrics. It's infinitely better than a single episode capturing a one-time measurement, as do so many other devices. For example, one of the most important measurements during these Covid times is reading an individual's BLOOD OXYGEN levels. A standard pulse oximeter used in the vast majority of doctor's offices captures a moment in time, a single reading at the time. A far better reading is capturing the BLOOD OXYGEN metric over a full night. A consistent low reading of one's BLOOD OXYGEN is a telltale sign of the possible presence of Covid.
The world-class pulse oximeter included in this ring is state-of-the-art and accurate for all skin pigmentations. There's an industry problem with accurate pulse oximeters out in the general population that this ring does not have. Racial bias in device results is real and of strong concern. This is a major distinction and important advantage for the Prevention circul+ Ring.
Other remarkable functions found performing extremely well in this ring you don't find well in other devices are reading one's BLOOD PRESSURE, a function only recently mastered in a ring. This ring also provides a single lead ECG, a very helpful heart rhythm function.
And a function that's extremely good is the full night's sleep function reading of all four sleep phases. When these phases are captured, and compared to the other functions like BLOOD OXYGEN, temp, heart rate, etc. the ability to see how one sleeps is invaluable. Capturing trends for all of this become important reports to share with doctors and loved ones. Those are easily shared since the data is stored in the cloud and easily emailed to anyone desired.
The Prevention circul+ Ring is a remarkable achievement in wellness science. Hearst Media was so impressed with it they proposed their prestigious Prevention name be attached to it.
Watch Neil & Mark here: