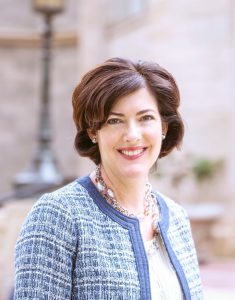 Peggy Lanum, a business consultant and executive coach with a background in organizational psychology, has heard that comment repeatedly the past two years.  She also owns Better Working Together, LLC.
As Mark's Alyn's guest on Late Night Health, she talks about her small, unique book that covers 26 topics related to well-being with over 100 "deeper dive" science-based resources, from neuroscience, psychology and biology. Her hope is to provide a resource to help with the ongoing challenge of living well in times of uncertainty. It is Navigating Uncertainty: An A to Z Guide For Well-Being published by Bookmobile, $21.95 softcover.
In today's world, seven out of 10 employees are struggling. Traditional Employee Assistance Plans (EAPs) only have about a 4% participation rate.
A recent WHO-led study estimates that US $1 trillion in productivity is lost each year due to mental health issues in the workplace.  Another statistic is that disengaged employees cost the economy $550 billion annually. The numbers are staggering.
In areas outside of the workplace, mental health issues continue to grow at unprecedented rates. From college campuses to retirement communities, well-being is at risk as we continue to live in uncertain times.
Navigating Uncertainty offers an essential, quick reference for busy people who want to live well. It is for anyone who has a functional level of anxiety or stress and is looking for tools to promote their own journey towards greater well-being. Lanum introduces 26 topics (literally an A to Z) related to well-being, with resources from over 100 of today's scientists and thought leaders. Clever, accessible, and backed by science, Navigating Uncertainty: An A-Z Guide For Well-Being is an invaluable guide for anyone living in today's uncertain times.
Teens are struggling with mental health amid the isolation and trauma caused by the pandemic, according to survey data published by the Centers for Disease Control and Prevention. The survey, conducted in the first six months of 2021, found four in 10 adolescents said they feel "persistently sad or hopeless," and one in five said they have contemplated suicide.  "These data echo a cry for help," said Debra Houry, a deputy director at the CDC.
Navigating Uncertainty provides:
Tips and tricks to leverage brain science to make your brain work for you and not against you
How you can harness the power of a growth mindset to gain outstanding results
Specific ways to identify negative emotions and self-sabotaging beliefs
Ways to leverage your physical, emotional, and social connections to create greater well-being
How to create an abundant life you love even in uncertain times
Access over 100 science-backed strategies to overcome uncertainty in life and business with a sense of possibility
Students, employees and seniors alike will find something that resonates for them in Navigating Uncertainty. Available at Amazon.com and wherever fine books are sold.
Learn more at: NavigatingUncertaintybook.com.
Listen to Peggy & Mark here: