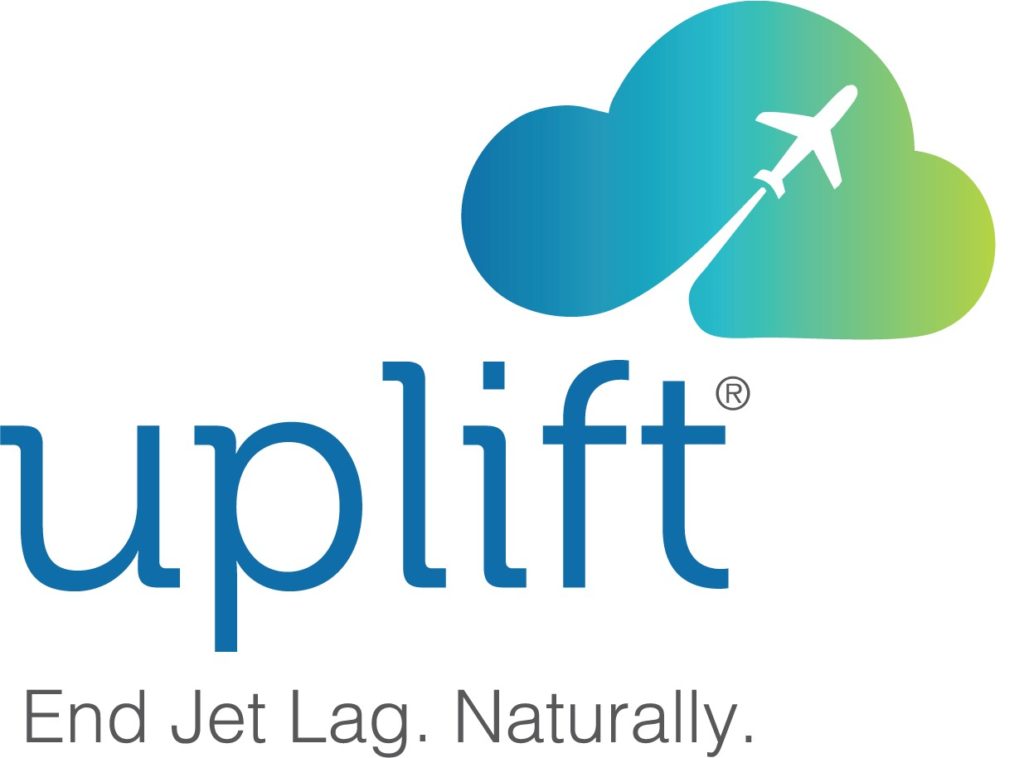 Health & Wellness in Travel – Neutralize Jet Lag
Global travelers have to deal with not only time lost but jet lag! Every day jet lag effects on average 500,000 passengers on 3,500+ long haul flights crossing multiple time zones. Up until now there has been no real solution and business as well as leisure travelers have had to deal with many side effects of jet lag such as being wide awake in the middle of the night, sleepy during the day, or having all kinds of stomach and digestion issues. It really can ruin a once in a lifetime trip or an important business presentation as it takes travelers on average about 24 hours per time zone to adapt.
Truly a game changing solution Uplift is a mobile application that provides a safe, easy and effective custom patent pending solution to reset your internal body clock to your new time zone in less than 10 minutes. Uplift neutralizes jet lag and reduces your transition time to your new times zone with a natural scientific and unique acupressure solution. Uplift enhances your most valuable commodity when you travel, your time. Uplift is based on neuroscience and acupressure techniques to reset the internal body clock. Uplift CEO Ted Finn says, "In addition to using Uplift there are several things to do in conjunction with the app to make your long-distance trip an enjoyable one such as getting natural light when you arrive, exercise and a good night's sleep is all you need along with Uplift to combat the side effects of jet lag."
Uplift Ventures, LLC believes in enhancing health and wellness in travel.
For more information log onto http://www.upliftnaturally.com.