Executive Mental Health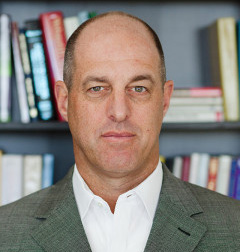 Founded in 1996 by Dr. Ari Kalechstein, Executive Mental Health's (EMH) team of 40+ fellowship-trained neuropsychologists and clinical psychologists provide clinical psychology and neuropsychology services for patients who experience a wide variety of mental health challenges.
Known for providing excellent care, forming close relationships with patients, responding in an effective, timely manner to individual patient needs, and for committing to best practices when providing clinical care, EMH aims to be a standard bearer in the community of mental health providers.
The EMH approach is to assess and identify the individual needs of each patient, and to provide evidence-based, clinically effective psychological interventions. Designed to serve patients, families, and facilities alike, EMH helps people understand how they think, feel, and behave, and provides them with solutions so they can better execute the life they want to live.
EMH offers a full suite of comprehensive neuropsychological evaluations and clinical psychology services, both in the Los Angeles outpatient clinic and in over 250 acute and long-term care facilities across California and Nevada, including:
Diagnostic testing: EMH employs the most up-to-date tests to evaluate a person's neuropsychological functioning
Multilingual therapy: The EMH team of clinicians can offer therapy in eleven languages, including English, Spanish, Mandarin, Taiwanese, Hebrew, and more.
Remote care via Telehealth: EMH clinicians are equipped to carry out regular clinical psychological sessions via teleconferencing, meeting all HIPAA reporting requirements
Detailed reports and progress notes: EMH clinicians prepare comprehensive and detailed reports in a timely manner which can support the patient's integrated care plan
In-Service training for facilities: EMH offers practical and timely in-services to facility staff at no cost to the facility
20+ insurances accepted: EMH's team is accredited with groups including Medicare, AETNA; Blue Cross Blue Shield, Cigna, Humana, IEHP, United Behavioral Health, Cal Optima, Kaiser Permanente, MWN, Molina Healthcare, Optum, San Francisco Health Plan, and more
For more information on Executive Mental Health, please see www.emhla.com and EMH on LinkedIn https://www.linkedin.com/company/executive-mental-health.
Dr. Ari Kalechstein visits with Mark Alyn. You can listen here