Darrell Wayne sits in for Mark Alyn on this edition of Late Night Health.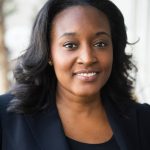 Serving underserved communities is the mission of the Polk Institute.  They provide FREE social entrepreneurship training with the goal of ending welfare withdrawal and creating family legacy businesses.
Gary L. Polk, Sr. the co-founder and CEO of the Polk Institute speaks with the Insane Darryl Wayne today about the Institute and his three entrepreneurship books.
Gary L. Polk, Sr. is a Black businessman, CEO, business consultant, university professor and author, and is passionate about entrepreneurs,,,and why they succeed or fail.
His initial book, Why Entrepreneurs Fail (To Win), is widely used as a textbook in college entrepreneurship programs.
Why Black and Brown Entrepreneurs Fail (To Win), published December 1, 2020, is intended for entrepreneurs and those who want to be and Why Women Entrepreneurs Fail (To Win) is targeted specifically for women entrepreneurs.
Our guest is Erin Thompson.
Erin Thompson is Chief of Global Partnerships for the Polk Institute Foundation.
Thompson enjoys being able to reference skills and relationships developed from her time spent working at:
Inner City Law Center in Los Angeles – where she raised $1 million from one fundraising luncheon, producing the first ever L.A. County-wide Weekend to End Homelessness, and led the team that created homeful.la which connects people with opportunities to volunteer, donate or advocate towards ending homelessness.
New Life Covenant Church in Chicago – accomplishments include automating systems for over 60 ministries at this mega church and successfully managing a $50 million real estate portfolio.
McKissack and McKissack – where she secured multi-million dollar architecture and engineering contracts from The Chicago Housing Authority and the Martin Luther King Memorial in D.C.
The Chicago Board of Education – where she created an attendance initiative, produced city-wide Parental Involvement Conferences, and launched the first ever Textbook Scholarship Program.
Erin founded the S Word Project, a non-profit that sets teens up to win at life by creating safe space for them to learn and talk about sex and relationships. The S Word Project team produced workshops, a speakers series, special events, hike and chats, and media projects to help teens, in Chicago and Los Angeles community center programs, churches, and schools, grasp concepts that strengthen their communication and critical thinking skills.  The S Word Project's work provides comprehensive sex education which has given over 400 youth access to love, strong families, generational wealth, and happiness since it started in 2013.  She now focuses on coaching parents to get ready for 'the talk.'
Erin earned a Jurist Doctorate from The John Marshall Law School where she graduated as a member of Phi Delta Honors Society. She was President of the Entertainment Law Society and Treasurer of the Mediation and Arbitration Society and studied abroad with the South Western Law School in London. Erin has a Bachelors Degree in Business Management from Columbia College and spent time studying at Augustana College and American University. Eric was an adjunct professor in Loyola Marymount University's MBA program in Playa Vista, CA where she taught Social Entrepreneurship.
Erin is active on social media and enjoys inspiring people to take good care of their health through a work out accountability system she's created call the #GetItInCheckIn.  Erin also enjoys being a part of the hip-hop culture, coaching Landmark Educational programs, podcasting, mentoring, songwriting, sailing, belly dancing and cooking.  She is a Chicago Bears fan.
Listen to Erin and Darrell here: