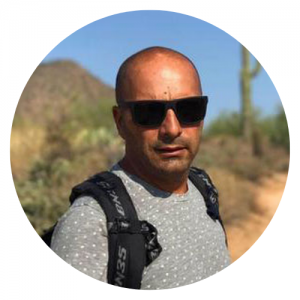 Ei.Ventures is a leading life and plant sciences company focused on bringing botanical psychedelic therapies and medicinal mushroom nutraceuticals to market with a bold mission – to create the new standard of mental wellness. To this end, Ei.Ventures' botanical psychedelic therapeutics and medicinal mushroom nutraceutical solutions are designed to radically shift mental wellness treatment protocols. David Nikzad, founder & chairman  Ei Ventures talks with Darrell Wayne on this edition of Late Night Health.
EI.Ventures are focused on developing botanical active pharmaceutical ingredients for the psychedelic supply chain, novel psychedelic compounds for various indications, unique delivery mechanisms and treatment protocols, and medicinal mushroom nutraceuticals for improving well-being and health.
Ultimately, EI.Ventures intend to create a revolution when it comes to mental health and wellness. The aim is to open the pathway to the billion+ people worldwide who need to receive these life-changing treatments and natural solutions.
Some of the exciting work Ei.Ventures are doing to create the new standard of wellness include:
Developing the 'Psychedelic Farmers Market', as the first link in the psychedelic therapeutics supply chain
Control of intellectual property for three botanical novel psychedelic formulations. Psilly™️, MY-D™️, MY-MDMA™️
A Canadian contract research organization and lab partnerships for the development of psychedelic active pharmaceutical ingredients and novel compounds like Psilly™️
Developing mental wellness and health app partnerships for launch in 2021
Launching MANA™️ medicinal mushroom nutraceuticals in Q1 of 2021 into a $15 billion a year market
The market opportunity for Ei.Ventures are enormous as:
322 million people suffer from depression worldwide
300 million people suffer from PTSD worldwide
164 million people suffer from substance abuse worldwide
1 in 5 American adults suffer from a form of mental illness
$1 trillion is the estimated cost of depression to the global economy
$6 trillion is the estimated cost of mental health conditions in 2030
115 people die every day from opioid abuse
One issue that Ei.Ventures help solve is "the treatment gap" which has huge economic implications. For one, the larger pharmaceutical companies have all but walked away from researching and developing new treatments for mental health disorders. Drugs like Prozac were once hailed as "wonder drugs" when they first came to market. Now, after 30 years of use, their efficacy is in doubt. Needless to say, the world is in desperate need of next-generation revolutionary treatments focused on solving the growing mental health problem.
A second issue is synthetics vs. botanicals. Synthetic molecules and compounds created in pharmaceutical laboratories tend to be chemically pure, crystalline products. They can create highly potent and targeted effects, but the consequences of these effects are often poorly understood by medical science. Modern psychiatric drugs are among the least understood drugs on the market. With decades of study, we still don't fully understand how many of these drugs work. Many patients experience little improvement and unfortunate side effects like weight gain, sexual dysfunction, and personality muting.
By contrast, in some applications, the use of naturally derived compounds offers distinct advantages. In some cases, naturally derived medicines – particularly those with psychoactive properties – have evolved alongside their use in humans, being selected over the course of generations to provide health benefits to the user.
Rather than isolating or synthesizing a single molecule or a simple compound, any formulation Ei.Ventures develops will start with a standardized and well-characterized natural product, manufactured and formulated to be consistent and reproducible from crop to crop and batch to batch. Our proprietary extraction process preserves the unique complex constituency of a natural product producing a broad spectrum entheogenic extract that can be combined with other complementary ingredients in our formulations enhancing positive pharmacological effects. This synergistic formulation can potentially create medicinal effects that are simultaneously more efficacious and more well tolerated with fewer side effects than many synthetic crystalline compounds prescribed today.
Our unique extraction, formulation, and clinical development process are what separates Ei.Ventures from our synthetic competitors. By working with naturally derived ingredients, our formulations are able to leverage synergies between primary active ingredients and other essential constituents which contribute an overall effect that is "greater than the sum of its parts." This extraction and formulation process integrates an innovative blend of organic and biochemistry. The end goal is to create superior and much more cost-effective ways to produce both psychoactive and nutraceutical medicinal formulations. Psychedelic medicine is the next frontier in the treatment of mental health disorders.
Ei.Ventures plan is to address the treatment gap left by Big Pharma and create botanical psychedelic therapeutics which we define as non-synthetic derived from the whole mushroom fungi and non-psychedelic nutraceutical formulations. This positions EI.Ventures as the leader in lowering mental healthcare costs globally, while providing patients with a long-term mental health solution. It also positions EI.Ventures as a leader in the emerging psychoactive treatment space. Our compounds and solutions may even save lives. A resurgence of interest in psychedelic treatments for mental health disorders is paving the way for the third generation of pharmaceutical treatments.
The case for investing in psychedelic research and development for the treatment of mental health disorders is growing. In October of 2018, the FDA gave Psilocybin the coveted 'Breakthrough Therapy' designation stating that, "Preliminary clinical evidence indicates the drug may demonstrate substantial improvement over existing therapies to treat a serious or life-threatening disease or condition."
At Ei.Ventures, we believe natural psychedelic therapeutics and botanical nootropics, and nutraceuticals are this solution.
You can listen to David and Darrell here: