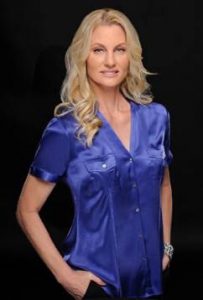 Some people age more gracefully than others. The benefits of Assisted Living as we age can be a great relief if your state of mind is remotely  ready for the change. Many times you are not totally convinced, however many who experience the difference find the communities to be a welcome relief.The friendships you make as part of the Assisted Living community are real and meaningful and supportive. Residents go through the trials of everyday life together laughing about the minutia of expectations, needs and wants.
There are many levels of care in Assisted Living communities including independent living where you come and go as you please. There is a skilled nursing where residents need more care with bathing and dressing and help getting to and from activities. Then there is the memory care where your loved ones suffer from Alzheimers.The resident is evaluated and thus the placement begins. In all the levels , there is a lot of help and activities that are appropriate and constant stimulation, therapy, exercise and support both group and private Long term insurance is definately a help. Personalized care and a 24hour staff. is always included.
The meal plans are many times cooked to order. There are events that can include live music, speakers on topical issues, movies and age appropriate activities.
Assisted living will let the adult children feel like they can go on with their lives. This is not saying there will not be some guilt, however, the feeling   the parents are well taken care of is a relief for both the resident and the children.. The children can continue on with their jobs and taking care of their children knowing the worries of the family member are in good and caringhands.
When do you know if your parent or partner could benefit from Assisted Living? There are many signs. Falling is a major sign. A worry about your loved one driving is another. Bills going unpaid is a big sign. Medical appointments not being maid or missed is a sign and general confusion.
Personal hygiene and general cleanliness might suffer. The facility will offer help with all the above.Memory loss can create many situations that are worrisome and how many times does the stove burner have to be left on?
The loneliness that aging creates can be offset by the socialization of an Assisted Living community where residents check in on each other and isolation is minimized. Help is everywhere and encouragement is part of the daily routine. Safety when anyone faces a challenge is not only positive. It can be a stress reliever and even more important a life saver.
Joining Mark on this edition is Christy Christine, MBA an accomplished Senior Specialist with a 30 year career working in the senior living industry passionately guiding, educating and coaching seniors as well as their families towards their next chapter. She has an MBA with specialization in Health Care Administration, Certified Alzheimer's Support Group Facilitator and is a Certified Argentum Senior Counselor.
Joining in is Jennie Paul a veteran sportswriter and sportscaster for the past 51 years working for NBC, CBS, The Sporting News and was the first female at The Washington Post Sports Department. She is author of "The Yankee Princess..Why Dad and I Were In A League Of Our Own".. a true account about her trials with her baseball legend father Gabe Paul. Gabe was the former New York Yankees' Owner and President, Cleveland Indians President and Owner, Cincinnati Reds President and Owner and started the Colt 45's. Jennie's mother suffered from Altzheimers and Dementia, so she now gives back by also working as a concierge at Belmont Village in Ft. Lauderdale.
Learn more about Belmont Village at: https://www.belmontvillage.com
Listen to Christy, Jennie and Mark here: